Kathy Harwood won this year's top prize for teaching assistants at the annual Pearson teaching awards.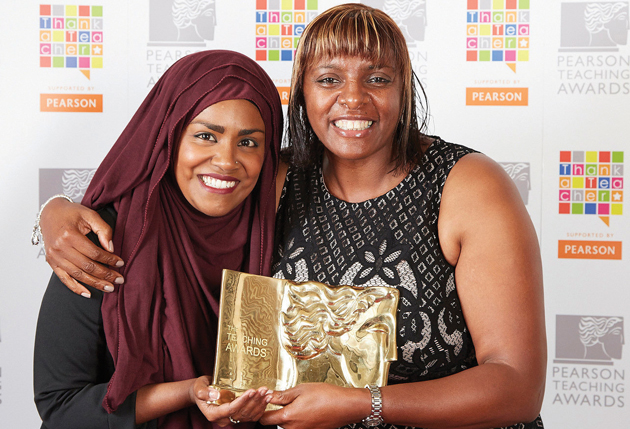 Kathy, a higher level teaching assistant, who has been on the staff at the Hospital and Home Education Learning Centre in Nottingham since 1995, works with children facing a variety of health issues, some of whom are extremely ill.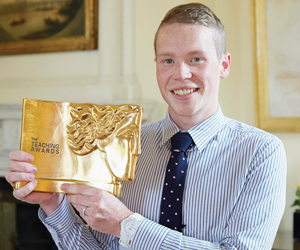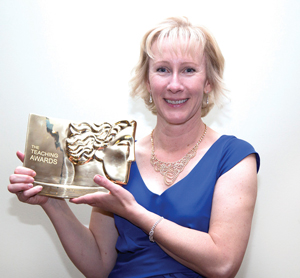 Dubbed the "Oscars for teachers", staff from 11 schools descended on London's Royal Opera House last Sunday for a glitzy awards ceremony hosted by TV historian Dan Snow.
Simon Bayliss, who won the outstanding new teacher of the year award, was surprised with the news of his success during a class visit by prime minister David Cameron.
Oscar-winning actress Emma Thompson, told the audience that she was "genuinely proud and honoured" to be president of the awards.
"I owe so much of what I've done to my fantastic teachers at school and university and it is exciting to join in celebrating what is probably the most important profession of them all."
The ceremony will be broadcast on BBC2 at 6pm on Sunday.
Main pic: Kathy Harwood