A bottleneck caused by a lack of sponsors means nearly two-thirds of 'inadequate' academies have failed to be transferred to a new trust.
Figures obtained by Schools Week show just 181 of the 476 academies rated 'inadequate' in the past five years (38 per cent) have been rebrokered.
It has become increasingly clear that a lack of high-quality sponsors for failing academies is creating a major bottleneck
The government claims its academy programme allows rapid intervention into failing schools, unlike the former local authority-maintained system that often left schools "languishing in special measures".
But Tom Richmond, a former government adviser and director of the EDSK think tank, said: "It has become increasingly clear that a lack of high-quality sponsors for failing academies is creating a major bottleneck."
League tables for regional schools commissioners show that some are struggling to meet their targets to build capacity and academy trust viability.
For instance, in 2017-18 more than three quarters of multi-academy trusts open for more than three years in the north of England had three or fewer schools.
In northwest London and south central England, more than a quarter of academies still did not belong to a MAT.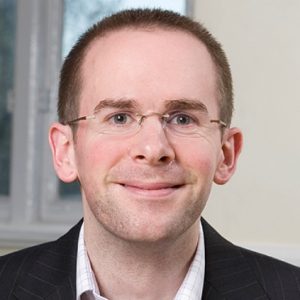 Geoff Barton, the general secretary of the Association of School and College Leaders, said it was a "big deal" to take on failing schools that required "a lot of resource".
Trusts also had to take the "financial hit of managing a school that is likely to be under-subscribed because of the stigmatising effect of these judgments".
Freedom of information figures show fewer than half of the 92 academies rated 'inadequate' in 2014-15 have been rebrokered. In 2016-17 it was one-third.
Just 17 per cent of academies rated 'inadequate' in the past academic year have been transferred. Even if the government does intervene, some academies have to wait years for a new sponsor.
The Wrenn School, in Northamptonshire, was threatened with having its funding terminated and being rebrokered after an 'inadequate' rating in October 2016.
The school was not transferred until November 2018 – more than two years later – after it was rated 'good' in May of that year.
Barton said a change of ownership was not always the "right thing to do". Instead "support should be tailored to the circumstances with the backing of staff and parents".
Academy transfers are also costly. Figures published in July show the government has spent £31 million on grant funding to entice new sponsors.
The full cost of transfers is likely to be much higher, however, as this figure does not include a host of costs such as cash to wipe deficits.
A record number of academies moved to new trusts in 2018-19 (307), but just over a third of those came after DfE intervention.
Michael Pain, who runs the academy trust support organisation Forum Strategy, said it was important to give chains time to "secure sustainable school improvement in those schools they have taken on in order to improve".
But Lucy Powell, the former shadow education secretary, said the government's "academies at all costs" strategy "is not working".
She said the system needed a "fairer way to judge schools and proper support for those that need it, not just to leave schools in no man's land, as the government's failing strategy does".
Schools Week revealed last year that schools in the richest areas were more than twice as likely to be rated 'outstanding' as those in the most deprived, leading to accusations an Ofsted grade was simply a marker of intake.
The watchdog said its new inspection regime should make gradings fairer. But an early analysis of the first inspections under the new framework show schools with challenging intakes are still disadvantaged.
Richmond said that without changes to the "high-stakes accountability system that can discourage stronger schools from partnering with weaker ones, underperforming academies could be left in limbo for a long time to come".
In response to our FOI, the DfE said RSCs acted "swiftly and robustly" when an academy failed, assessing the capacity of the current trust to make improvements.
"The primary objective when making a decision to transfer an academy as a result of failed standards is to ensure the best possible educational outcomes for pupils."