Theresa May has called a snap election on June 8, and education looks set to be a major issue in the campaign.
As we wait to hear what will be in the parties' 2017 manifestos, Schools Week looks back on what was promised by the Conservatives, Labour and the Liberal Democrats in the run-up to the last election in 2015, and the progress made by the government in meeting its commitments.
Conservatives

Continue to expand academies, free schools, studio schools and university technical colleges
Yep. There's more of them.
Not allow state schools to make a profit
No state school has been allowed to make a profit. Yet.
£18 billion for new school buildings
The government allocated £23.2 billion for school capital funding in the 2015 spending review.
Continue to provide the pupil premium protected at current rates
George Osborne, the former chancellor, pledged in the 2015 spending review to continue with the pupil premium.
Continue providing free meals to all infants
This continued, but the government cut its annual £2,300 grant to help small schools fund the meals.
Least-well funded authorities have already had increases in funding, and this will be the baseline for future funding
Note how they didn't promise a national funding formula…
Introduce bursaries for the most "in-demand" subjects
Generous bursaries for maths and science are in place. (They don't really keep anyone in teaching, but they did it).
Pay good teachers more
Performance-related pay has allowed schools to do this, but an overall 1 per cent cap on rises means uplifts beyond 1 per cent always come at the detriment of other staff's paybill.
Support an independent College of Teaching
The college officially launched earlier this year.
Increase the number of teachers able to teach Mandarin
£10 million went into the Mandarin Excellence programme, which is training teachers in 15 schools.
Expect every teacher to be trained in serious behaviour and stopping low-level disruption
Two behaviour reviews tell teacher trainers this is expected to happen.
Encourage the growth of Teach First
Teach First has grown over the past two years, and the government has praised and supported it.

£7 billion over the next parliament to provide good school places
£4.691 billion was allocated for new places between 2015-16 and 2016-17. Based on planned future funding, the government will meet its £7 billion target by 2020.
Train an extra 17,500 maths and physics teachers over the parliament
In 2015-16 and 2016-17, the government only recruited 92 per cent of the teachers needed if it was to make this by equally recruiting people over the five years. So close, but not quite the full cigar.
Introduce new powers forcing any school receiving a "requires improvement" rating to be taken over by new leadership unless it has an improvement plan
This happened, in a way, as part of the "coasting schools" legislation in the 2016 Education Act.

Require all pupils to take GCSEs in the English Baccalaureate (EBacc) subjects – English, maths, science, a modern foreign language, and history or geography
This was supposed to start for the current year 8s. But the government still hasn't published the response to its consultation. Over 18 months on…
Limit Ofsted ratings for schools that "refuse" to offer all EBacc subjects. They will only be able to get a "good"
This would have linked into the target for everyone to take the EBacc. Which, as mentioned above, is delayed.
Reduce the "burden" of Ofsted inspections
There is no statistical evidence this has happened.
Every 11-year-old to know times-tables by heart, do long-division and multiplication, read a book and write a short story
Some, like the times-table check, are planned for 2019. The short story thing? Read a book? No specific plans for that.

The amount of money following your child into school will be protected
This has been broken. According to the Institute for Fiscal Studies, schools face a real terms cut in funding of 6.5 per cent by 2020.
Open at least 500 new free schools during the parliament
This target has not yet been reached, and the government has shifted its deadline to September 2020, rather than May 2020. One hundred and twenty four free schools have opened since 2015, and a further 373 are "in the pipeline" according to the government, but no one knows how long the pipeline is.
We will lead the world in maths and science
We are not leading the world in maths and science.
Reduce time spent on paperwork
There is no evidence this has happened. Unions report an increase.

If children do not meet level 4 in their "exams" at the end of primary school, they must re-sit at secondary school
The re-sits for 11-year-olds were scrapped in October last year by Justine Greening.

Allow all good schools to expand, whether maintained schools, academies, free schools or grammar schools
Some good schools, including one grammar school, have expanded, but as we don't have easy access to decisions about expansions (because they are done by regional commissioners) we can't verify this one.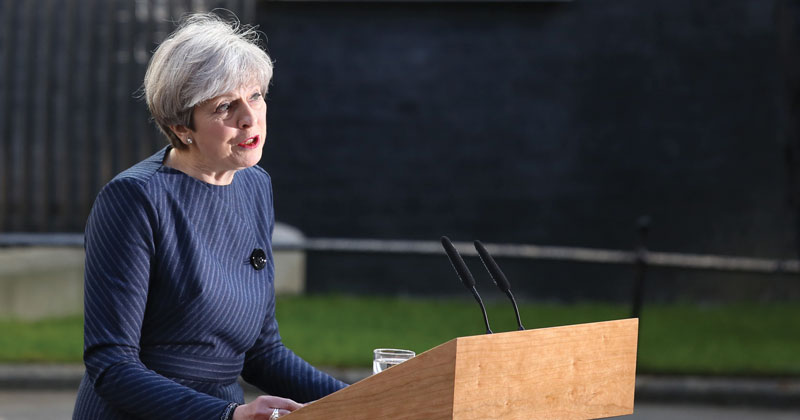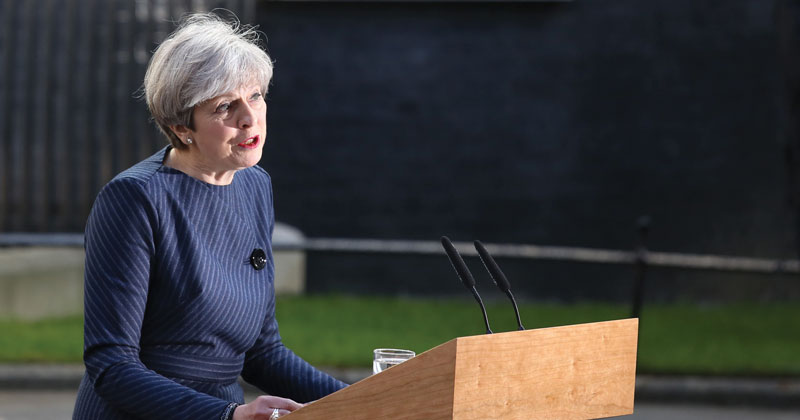 Labour: the 2015 manifesto
Early years
Protect spending on the early years in real terms
Restore the role of Sure Start as family hubs in the community, with an obligation to provide childcare and a focus on early intervention
Extend free childcare from 15 to 25 hours for working parents of three and four year olds, paid for by an increase in the bank levy
Give parents a legal guarantee of access to childcare from 8am to 6pm through their local primary school
Standards
Protect schools spending in real terms, to drive up standards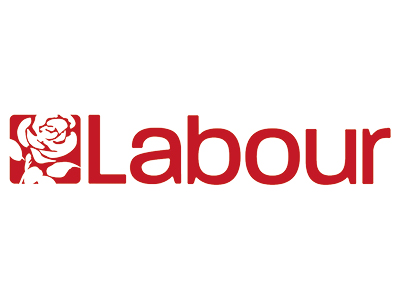 Tackle areas of underachievement, with new directors of school standards to support local schools to improve and respond to the concerns of parents
Deliver smaller class sizes for five, six and seven-year-olds, paid for by ending the wasteful Free Schools programme
Require private schools to partner with state schools, as a condition of receiving Business Rates Relief
Teaching
Ensure all teachers become qualified
Raise standards through new Master Teachers, expert in their subject
Require all teachers to build their skills throughout their careers, as a condition of remaining in the classroom
Improve school discipline by ensuring teachers are trained to control a class
Support and improve school leadership with a new Leadership Institute and gold standard head teacher qualifications and training
Skills
Re-focus existing spending away from low-level apprenticeships for older people, and towards a system where apprenticeships are focused on new job entrants, lasting at least two years, and providing level three qualifications or above
Deliver a new gold-standard Technical Baccalaureate for 16 to 18-year-olds
Ensure all young people study English and maths to 18.
Raise standards in FE, with new Institutes of Technical Education
Guarantee all young people aged 11+ face-to-face careers advice with a £50m divert from the higher education access and participation budget
Give every young person that gets the grades has the right to a high quality apprenticeship
Introduce new Technical Degrees delivered by universities and employers
Equipping young people for the future
Ensure all schools deliver age-appropriate sex and relationships education
Update and strengthen the Citizenship curriculum
Introduce compulsory work experience for 14 to 16-year-olds
Give kinship carers access to support and give vulnerable children in kinship care priority in school admissions
Give teachers better training in mental health awareness
Liberal Democrats: the 2015 manifesto
School standards
Protect the education budget in real terms from the early years to age 19
Protect the schools' Pupil Premium in real terms and introduce a fair National Funding Formula
Provide support and intervention to ensure that all schools become good or outstanding
Expand the Talented Head Teachers programme
Increase the number of Teaching Schools
Ensure there is a democratically accountable 'middle tier' to support schools where problems are identified.
Introduce a local Head Teacher Board, working with schools and local authorities
Abolish unelected Regional School Commissioners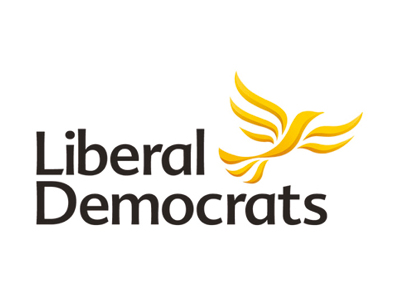 Rule out state-funded profit-making schools
Give local authorities responsibility for local school-place planning
Only fund new mainstream schools in areas where school places are needed.
Repeal the rule that all new state-funded schools must be free schools or academies
Allow local authorities to select the school sponsor, where this is not the local authority itself
Ensure a fair local schools admissions process
Implement the Children's Commissioner's report They Go The Extra Mile
Extend free school meals to all children in primary education.
Teaching
Guarantee all teachers in state-funded schools will be fully qualified or working towards Qualified Teacher Status (QTS) from September 2016
Introduce a clear and properly funded entitlement to professional development for all teachers
Raise the bar for entry to the profession, requiring a B grade minimum in GCSE maths and English
Establish a new profession-led Royal College of Teachers, eventually to oversee QTS and professional development.
Continue to support the Teach First programme
Establish a new National Leadership Institute
Encourage primary schools to have at least one science specialist
Curriculum and qualifications
Ensure the core curriculum will be taught at every state-funded school
Establish an independent Educational Standards Authority (ESA) entirely removed from Ministerial interference responsible for curriculum and examination standards
Introduce a minimum curriculum entitlement – a slimmed down core national curriculum, which will be taught in all state-funded schools
This will include PSHE, financial literacy, first aid and emergency lifesaving skills, citizenship, and age-appropriate sex and relationship education
Religious education will be included in the core curriculum
Improve careers advice in schools and colleges
Apprenticeships
Double the number of employers offering apprenticeships, from 180,000 to 360,000
Extend the apprenticeship grant for employers (AGE), delivering 200,000 extra payouts
Expanding the number of degree-level higher apprenticeships
Work with the apprenticeship advisory group to increase the number of apprentices from BAME backgrounds
Ensure gender balance across industry sectors, and encourage underrepresented groups to apply
FE and lifelong learning
Develop National Colleges as national centres of expertise for key sectors to deliver high-level skills
Establish a cross-party commission to secure a long-term settlement for the public funding of reskilling and lifelong learning
Review the VAT treatment of general FE colleges and sixth form colleges to ensure fair treatment in relation to the schools sector
Support for young adults
A new young person's discount card for those aged 16 to 21, giving a 2/3 discount on bus travel, as resources allow
Enable government departments, councils and businesses to add other offers to the card
Review access to transport for students and apprentices in rural areas where no scheduled services are available
Improve links between employers and schools