The government's last-minute decision to give some pupils the chance to use mock exam grades instead of their calculated results has placed schools on the back foot and exacerbated anxiety among pupils, according to headteachers.
The Department for Education announced last night – less than 48 hours before A-level results day – that some pupils will be offered the option to use "valid mock grades" instead of the standardised results they receive at GCSE and A-level. 
There is also the fundamental problem that there is no standardised understanding of what a mock is
Now school leaders have warned of increased confusion and stress for pupils as a result of the decision.
Jonny Uttley, chief executive of the The Education Alliance academy trust, told Schools Week the move "throws a real curveball and adds a huge amount of confusion and stress for students".
"Of course there is also the fundamental problem that there is no standardised understanding of what a mock is – every school in the country does it differently," he added.
Under the modified system, the DfE said pupils "could receive the higher result out of their calculated grade, valid mock grade, or autumn exam grade" – with the mock exam option available via the appeal process.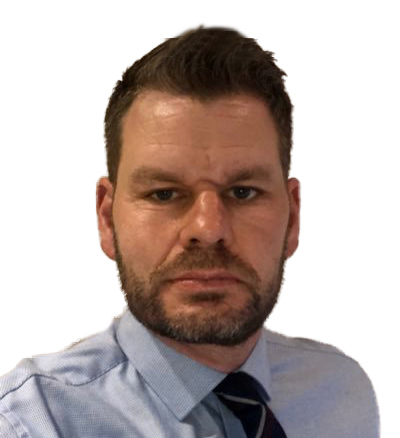 Uttley said schools had already put a "huge amount of effort into centre-assessed grades", which are based on more information than just mock results.
Leaders are still waiting to see guidance from exams regulator Ofqual on what mock exams will be valid.
The body has said this will be published early next week, but Uttley said that was not soon enough, and the delay would mean it was "highly likely" teachers won't be able to provide pupils and parents with "the answers they deserve and are entitled to" on results day.
"For us to be here the day before results are published and there still to be no technical guidance – we don't know how this is going to operate, we don't know how Ofqual are going to define a mock – once again demonstrates Ofqual have not been involved in this decision."
Other academy trust leaders criticised the move on Twitter.
Lisa Mannall, chief executive of The Cornwall Education Learning Trust and a former regional schools commissioner, tweeted: "Unbelievable, just when you think it can't get any worse."
And Dr Paul Heery, chief executive of the White Hills Park Trust, described the move as "a fiasco wrapped in a shambles, inside a debacle".
"On the night before we get the results in school – the night before! – the whole system has been thrown up in the air. Has anyone spent even 10 minutes thinking this through?"
Speaking this morning on BBC Radio 4's Today programme, Sir Jon Coles, chief executive of the country's largest trust United Learning, said using mock exams was a "concern" as "having them at the same standard is simply not possible". 
However, Coles, a former senior DfE staffer, said the move could "potentially" help improve the system depending on "what the government does and how it does it". 
For example, there could be grounds for appeal where two pupils received similar mock results but different standardised grades, or where mock results prove a cohort is "substantially different" to its predecessors, Coles said.
However, he warned against reverting to unmoderated teacher-assessed grades, as the Scottish government has done, because it would "create a substantially inflated set of results". 
Other trust leaders moved to downplay the potential disruption caused. Hamid Patel, chief executive at Star Academies tweeted it is "not the significant change or capitulation that many are suggesting.

"The government has extended the grounds of appeals to include the rare situation where a pupil has been issued a grade by the exam board which is lower than they actually achieved in a formal mock exam sat at least 4 months before they were due to sit their actual exams.
"This should be rare if Ofqual's guidance on mock exams is applied diligently."
The last-minute nature of the appeal amendments has also come under fire from Barnardo's chief executive Javed Khan.
Khan welcomed the changes as they could alleviate the disadvantages standardisation potentially places upon children from BAME or poorer backgrounds but said the change "really should have been announced months ago, not days before the results are published".
"This new approach will only make the system fairer if the appeals process is made as simple as possible so schools have clear guidance about which mock grades can be used for an appeal, and which would be considered ineligible."