A brave 12-year-old chopped off her hair to raise more than £1,000 for a cancer charity.
Emaleigh Holder, a year 7 pupil at Rendcomb college in Gloucestershire, wanted to do something to raise money after the death of a family friend.
She chose to chop her locks in aid of the Little Princess Trust, which makes real-hair wigs for children who have lost their own through cancer treatment.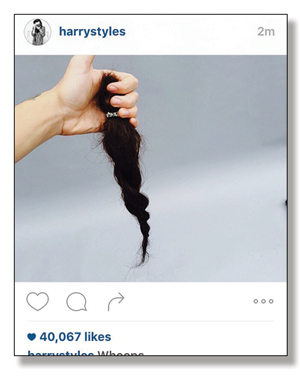 The charity hit the headlines recently after receiving hair from One Direction's Harry Styles who joined the #hairtospare campaign.
Emaleigh had nearly 16in cut off, raising a total of £1,222.
Rob Jones, headmaster at Rendcomb, says: "I am very proud of Emaleigh; she has sought selflessly to make a poorly child's life better with her donation. She is a role model to her peers and I hope her act of kindness will inspire others to follow in her footsteps by supporting a cause close to their hearts."
Main picture: Rendcomb college pupil Emaleigh Holder and her new chopped locks