Pre-election "purdah" has put the brakes on the government's free schools policy, with a number of institutions due to open this September now in limbo until after the election.
Disruptions are also occurring to the education select committee and interventions in under-peforming schools because of the election.
Schools Week knows of at least one free school that is awaiting final sign-off, while others may still be waiting on funding and land agreements.
It couldn't have come at a worse time
But purdah – the pre-election period where public bodies have to act in a politically neutral manner – has now started.
Decisions on policy matters that may be opposed by a new government must be postponed until after the election, calling into question the ability of the Department for Education (DfE) to sign funding agreements or land contracts for new free schools until after June 8, especially given Labour's opposition to the programme.
A former civil servant familiar with the free schools process told Schools Week that funding agreements could now go unsigned, leaving sponsors "in limbo".
"Delayed would be the wrong word, because on June 9 it's all systems go if the current government is re-elected.
"It's the uncertainty, and it comes at a time when people will be handing in their notice to take up free school jobs in September. It couldn't have come at a worse time."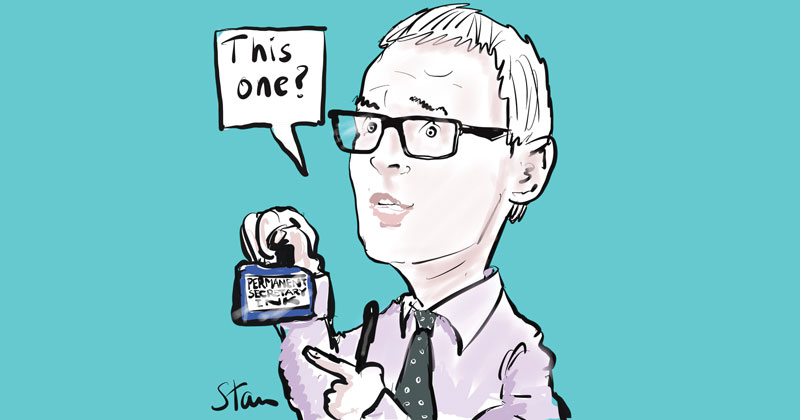 Schools Week understands that before the 2015 general election was called, civil servants were told to clear all outstanding funding agreements.
However, Theresa May's election announcement earlier this month caught most people – including the civil service – off-guard, so similar preparations have not been made.
It is understood any funding agreements that do need to be signed off during purdah will have to go through extra layers of scrutiny, but may be agreed by Jonathan Slater, the head of the DfE, if found to be in the public interest.
The DfE also pledged last Friday (the day before purdah) to underwrite the salary of new principals while they helped to found new free schools. A letter sent to free school trusts said the move would give principal designates the "security they need to resign from their current posts".
The move would give principal designates the "security they need to resign from their current posts"
Purdah also impacts other decisions. Schools Week reported before the 2015 general election that failing schools had to pass a "public interest test" before getting government help. Planned interventions in failing academies may therefore need to go under the radar, or stop altogether over the next month.
The election is also affecting the House of Commons education committee, which now must rush to print its reports through before parliament is dissolved on May 3.
Several key reports are still outstanding, including primary assessment, mental health in education and post-16 education area reviews.
Schools Week understands clerks will attempt to publish reports for the first two inquiries before Wednesday, but questions remain about whether the post-16 area reviews report will be completed in time.
Committee member Ian Mearns, the Labour MP for Gateshead, admitted the group had "an awful lot of unfinished business" and that it would be up to its successor to decide what to do with any incomplete inquiries.
Becky Francis, the director of the UCL Institute of Education and a former select committee adviser, urged the committee's successor to pick up unfinished inquiries in the new parliament as "continuity is crucial".
"Almost all are designed to hold the government to account on important policy developments impacting the lives of young people."