Failing schools will face immediate intervention once the government's education and adoption bill becomes law in April, and Schools Week can exclusively reveal that sponsors are already in negotiations with government officials to take over 200 schools.
Once the bill is completed, council-maintained schools rated inadequate by Ofsted will immediately face "academisation" – forced conversion into an academy.
Existing academies rated inadequate will be rebrokered and given to another trust, or otherwise be closely monitored.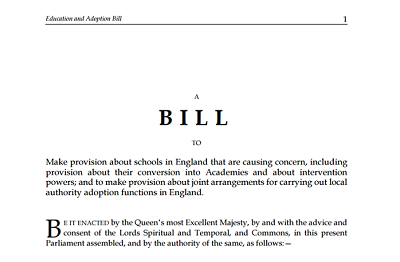 The new laws also give power to force leadership changes on coasting schools, but these will not come into play until further legislation has passed. This is due later in the year.
Schools Week understands that regional schools commissioners are already lining up sponsors for around 125 inadequate council-maintained schools, each of which will immediately be issued with academy orders once the Queen signs the legislation in April.
Sponsors are also being sought for a further 75 academies rated inadequate. An additional 50 inadequate academies have already changed sponsors or are in the process of doing so.
The bill completed its passage through parliament on Tuesday after MPs voted to accept amendments made in the House of Lords, rejecting a last-ditch attempt by Labour to beef up parents' rights in the bill.
The opposition's amendments, which were defeated by Conservative MPs despite Liberal Democrat and Green Party support, would have required parental consultation when changing a school into an academy and removed the right of academy chains to make representations to the government over termination notices.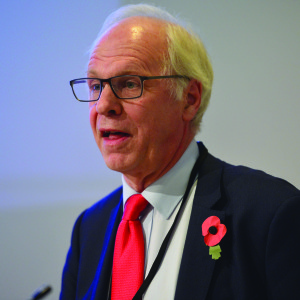 The shadow schools minister Nic Dakin and Liberal Democrat education spokesperson John Pugh criticised the bill for giving "seven new powers to the secretary of state, but not one new power to parents".
But schools minister Nick Gibb said the government was unapologetic about the changes.
He said the consultation requirements were removed so the "process cannot be misused to delay decisive action".
Adding that while it was right parents demanded quick, effective action when concerns arose, the government was clear that becoming a sponsored academy would "always be the solution for a maintained school that is judged inadequate by Ofsted", as this was a commitment in his party's general election manifesto.
He said that regional schools commissioners (RSCs) would now be able to intervene in failing and coasting academies, not just council-maintained schools. This power was introduced by the House of Lords.
Mr Gibb said RSCs were already "industrious and energetic" in tackling underperformance in academies, but were unable to intervene in some academies with older funding agreements.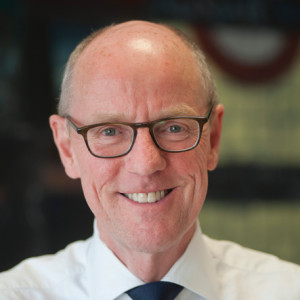 Clause eight of the new bill gives powers to the government to intervene in all schools – even if they were previously protected by their funding contracts with the government.
Schools Week has previously reported on academy trusts, such as Basildon Academies, which received repeated warning notices but was one of a group of schools branded "untouchable" by the junior schools minister Lord Nash due to their funding agreements.
In the future, any academy judged to be failing by Ofsted or considered to be coasting by the government will have its funding agreement read as having "broadly the same provisions as apply to failing and coasting schools" as set out in the government's latest model funding agreement, Mr Gibb said.
But Mr Dakin warned MPs that the bill did nothing to tackle the "real challenges" facing the education system, such as school places, teacher supply and assessment.
He said: "Instead, the education secretary brings forward another bill obsessed with structures, seizing more powers for herself while marginalising parents and local communities – the very people who understand their areas, their local economy and what their children need to succeed."
You can read our handy explainer of the bill clauses here.