An academy chain will pull out of three schools after failing to drive "rapid enough" improvement – allowing trusts more local to the schools to take over.
The CfBT Schools Trust (CST) will relinquish control of Danum Academy, in Doncaster, Ely College, Cambridgeshire, and Sir John Gleed School, Lincolnshire – two of which are in special measures and another inadequate.
The trust said the move is a consequence of it growing too quickly in its early days. The three schools are in areas where CST has no other local presence.
Chris Tweedale (pictured right), CST chief executive, said: "While progress has been made we have to be realistic about what we can, and can't, offer in order to keep that momentum going in these three schools.
"In light of this, we believe transferring these schools represents their best chance for success."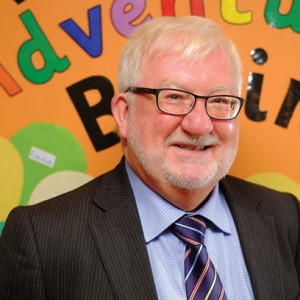 Pupils, parents and staff have been told about the changes this week. The trusts will change sponsorship in September.
Two of the schools should be well-known to Schools Week readers.
Sir John Gleed featured in a front page story in June last year that highlighted 133 academies were rated Ofsted inadequate.
It had been rated as inadequate since April 2013 and remained in the Ofsted category despite five section 8 inspections and another full Ofsted.
The school's most recent section 8 found "leaders and managers are taking effective action towards the removal of the serious weaknesses designation".
But CfBT will now step away leaving the school to form a partnership with nearby Ofsted-rated good Bourne Academy.
Schools Week also reported how Ely College cut work experience and changed pupils' GCSEs mid-course to be "Progress 8 compliant". The headteacher of the school – in special measures – later apologised.
Ely College does not yet have a sponsor lined up, but one is "expected soon".
Danum Academy, in special measures since November 2013, will be taken over by Yorkshire-based Outwood Grange Academies Trust – one of the five chains handed £5 million by the government to drive up standards in northern schools.
the progress has not been rapid enough
Steve Munby, chief executive of CST's principal sponsor the Education Development Trust, said 12 of its 16 academies are now outstanding or good – transforming the life chances for those pupils.
But he added: "However, in its [CST's] early days the schools trust grew too quickly and took on too many schools all at once – many in areas where CST had no other local presence.
"In these three schools the progress has not been rapid enough and it is in the interests of the children and young people that another trust – more local to the area – should take over responsibility for them."
Mr Tweedale had previously told Schools Week the rapid expansion was down to the government's "quantity, quantity, quantity" policy on academy sponsorship.
The trust's decision follows criticism of underperformance in two other academy trusts by Ofsted.
The education watchdog said Academies Enterprise Trust – England's largest multi-academy trust – was failing too many pupils, before warning that E-ACT was still failing to give enough pupils a good education, despite it having already given up almost a third of it schools.
A Department for Education spokesperson said: "We are working closely with CfBT, Outwood Grange Academies Trust and the South Lincolnshire Academy Trust to agree the re-brokerage of Danum and Sir John Gleed academies. We are also in talks about Ely College to ensure a swift resolution. The new solutions will provide local support for each school and build on the work CfBT has already done.
"The academies system is designed to allow us to intervene swiftly to tackle issues of underperformance and poor leadership, allowing schools to benefit from the guidance of expert sponsors with the necessary expertise to turn schools around."