Two in five pupils in England now enters the full suite of EBacc subjects, new data shows.
Provisional key stage 4 performance data published today by the Department for Education shows the EBacc entry rate was 40 per cent this year, up from 38.4 per cent in last year's provisional results.
However, the national picture is still a long way behind the government's ambition that 90 per cent of pupils will sit the EBacc "core" GCSEs by 2025.
In humanities, entries rose 2.3 percentage points to 80.6 per cent, while science was up 0.2 percentage points to 95.6 per cent.
However entries in languages – one of the main stumbling blocks to the government having any chance of reaching its national entry targets – rose by just 0.5 percentage points to 46.6 per cent.
Entry rates in English and maths remained unchanged at 95.8 per cent and 97.3 per cent respectively.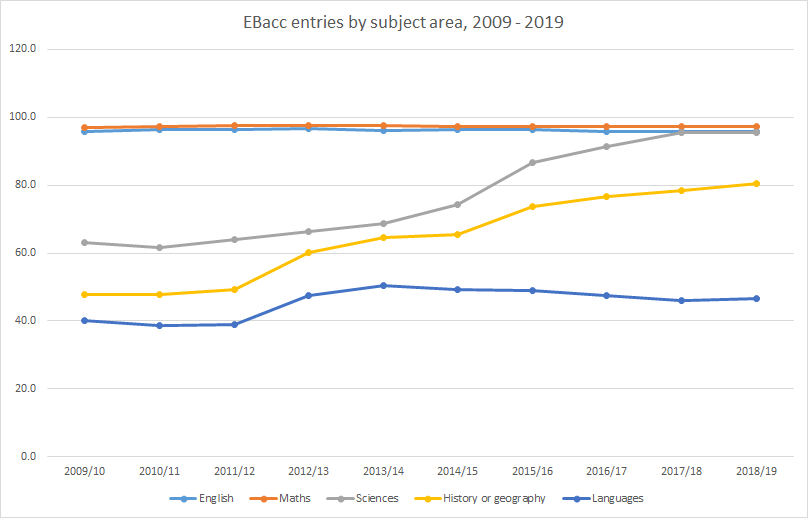 There has also been a slight rise in attainment. The average point score for state-funded schools rose from 4.03 last year to 4.06 this year.
It is the first time average point scores can be compared year-on-year, given the measure was only introduced last year.
The national attainment 8 score also rose from 46.3 to 46.5.
More to follow.