Teachers of creative arts and technical subjects are increasingly suffering from job insecurity with many facing redundancy as a result of the EBacc, a report has warned.
Research by King's College London for the National Union of Teachers has uncovered "serious problems" with the EBacc, which has been described by the union as an "attempt to steer all schools towards a narrow range of subjects".
The performance measure, first introduced in 2010, ranks schools based on pupil performance across five 'core' academic subjects: English, mathematics, history or geography, the sciences and a language.
This year 39.6 per cent of pupils took the EBacc subjects, compared to 23 per cent in 2012. At the same time, the proportion of those achieving GCSEs in creative arts and technical subjects declined by 8 per cent.
Today's report has revealed that 77 per cent of 'non-EBacc' teachers now fear they will lose their jobs as result of the changes, while three quarters of respondents said they felt the EBacc had led to a narrowing of the key stage 4 curriculum offer in their schools.
Kevin Courtney (pictured above), general secretary of the NUT, said the demands of the EBacc were "driving creative and vocational subjects out of the curriculum and harming students' motivation, engagement and appetite for learning".
The report, based on a survey of 1,800 NUT secondary school members on how they have been impacted by government reforms to curriculum, assessment and accountability at key stage 4, also highlighted concerns in schools with the new progress 8 performance measure and reformed GCSEs.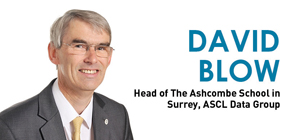 93 per cent of teachers said key stage 2 SATs results did not provide "an adequate basis for tracking student progress across the whole range of secondary subjects", and said the double-weighting of English and maths in the measure, alongside the EBacc, was having a "profound effect on the hierarchy of subjects within schools".
While some teachers reported threats of redundancy for those unable to teach a second subject, others warned the arts were being "stripped away from options choices" and leaving many teachers "with their full time timetables slashed in half".
Another warned that teachers were being redeployed between subjects to meet needs, and spoke of "PE teachers teaching English and geography, for example, and technology teachers teaching art or ethics, philosophy and religion".
The report follows a call for creative subjects to be included in the EBacc. Almost 90 MPs wrote to the government in July to argue that pupils should be able to choose between computer science and design and technology as part of the new measure.
It also comes after campaigners called on ministers to "come clean" with the findings of a government consultation on a target which would require 90 per cent of pupils in every school to follow the EBacc after a six month delay.
A Department for Education spokesperson said: "The Ebacc is a key part of our drive to extend opportunity for all and is already helping children, particularly those from disadvantaged backgrounds, to benefit from a rigorous education.
"We expect all schools to offer options outside the EBacc, so that pupils have the opportunity to study subjects that reflect their own individual interests and strengths.
"There is no evidence that fewer students are entering particular subjects as a direct result of the introduction of the EBacc. The proportion of pupils in state funded schools taking at least one arts subject is now higher than in 2011."