Schools leaders should defy the government and snub GCSE English to help the "forgotten third" of pupils destined to fail, the leader of the ASCL union has said.
Geoff Barton, once a maverick headteacher who railed against Ofsted and said he would have to be dragged "kicking and screaming" into running an academy, has been criticised recently by leaders who believe he has grown too close to the establishment.
It's about the confidence of leaders to really reaffirm that we will take decisions in the interest of our children
But Barton said his reputation as a "ranty man in the pub" remained intact, as he criticised the "crushing weight of accountability" placed on heads, and issued a rallying call to academy trusts to take reforming the exams system into their own hands.
In an interview with Schools Week ahead of ASCL's annual conference today (Friday), the general secretary insisted he still spoke up when necessary.
"I think there's sometimes a bit of a caricature that all ASCL does is kowtow to what governments are doing, and there will undoubtedly be some people who remember old Mr Maverick Geoff, the ranty man in the pub and say, where is he now?" he said.
"Similarly, you'll have people within the DfE and elsewhere, who will say the ranty man continues to rant about stuff, but usually on the basis of evidence."
Barton admits that during his time as an ASCL council member, he too was "critical of all of this talk of us working with the government, particularly in the early days of the Govian era".
"It was difficult to see how we were, you know, enhancing policy, so I was one of those critics at that time," he told Schools Week.
But the school system looks very different now to how it was in the early-2010s, and Barton believes leaders "should think less that government provides us with the solutions".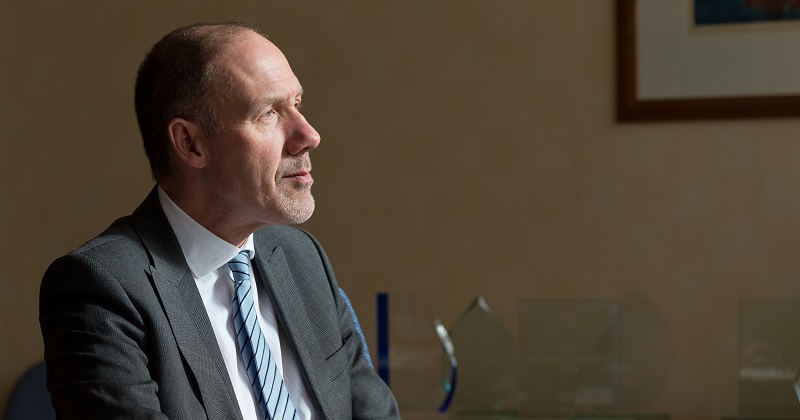 "I think it isn't really about whether you work constructively or not with government, it's about the confidence of leaders to really reaffirm that we will take decisions in the interest of our children, consulting with parents about it, and doing it on behalf of parents."
The plight of pupils who are "set up to fail" by the current exams system is one area where Barton believes school leaders can seek to enact change themselves.
An ASCL survey of its members, published today, reveals that around 40 per cent want to see GCSEs scrapped and assessment at 16 reviewed, while a further 47 per cent want to see them reformed.
Last year, an ASCL commission recommended that GCSE English language be replaced with a "passport to English" qualification, to help ease the suffering of the "forgotten third" of pupils doomed to fail because of the current system of comparable outcomes.
Barton said there was a "squeamishness" in government about efforts to address the issue, but exam boards were "hugely interested" in the passport to English idea.
Even if ministers won't fund the qualification "there's nothing to stop a group of trusts building a coalition with whoever can help to do that".
"I think what's happening on my watch is we're not looking to just have conversations with government, but actually to talk about how you can get the system to step up and provide some solutions for itself. I think that's interesting because it's less passive, less dependent on assuming that Whitehall has all the solutions."
ASCL has also recently faced criticism for its refusal to back #PauseOfsted, a campaign by the Headteachers' Roundtable calling on school staff to stop working as jobbing inspectors.
Barton told Schools Week it had been a "very easy call" for ASCL's leadership to reject the campaign, which "runs in the contradictory direction to where ASCL has been, and is, going".
"We've argued for a long time that inspection should be done with us rather than to us. Even if it doesn't feel like that, the fact that 70 per cent of inspectors come from schools – we think that's a good thing.
"It also runs counter to where we are, which is unlike many of the other unions. We agree that the new framework is better than the old framework because at least it starts to take the obsession with data out of it. We don't think it's in any way perfect yet, but we do think it's better."
Barton said the orchestrators of the campaign were doing "a principled thing for principled reasons", but said the risk is "you alienate politicians and parents by appearing not to care about standards. Just think about the way it would resonate with some people, even though I know that's not the way it's intended to."