Evaluations of two research projects looking at sports coaching in English and speech therapy training for teachers, costing £1.1 million, found no evidence of improving pupils' attainment.
The Education Endowment Foundation (EEF) today published its latest round of evaluation reports into programmes it has funded.
Talk of the Town
The EEF spent almost £1 million reviewing the Talk of the Town project, developed by the Communications Trust. It included speech therapists giving additional training to other teaching staff so they could deliver evidence-based targeted interventions for children with language delay.
However the evaluation found no evidence the programme led to better reading levels or to better spoken language skills among pupils.
In a statement, the Communication Trust said "while the primary findings from this RCT in reading comprehension do not show a positive impact", it did find other benefits for teachers, such feeling "more able to identify children who needed support and to monitor language and communication development".
It added: "We look forward to sharing a secondary report which brings together the findings of the EEF evaluation report, information from an independent evaluation undertaken by the University of Manchester and data collected by schools involved in the ToTT RCT."
Powerful Learning Conversations
The Powerful Learning Conversations programme, delivered by the Youth Sport Trust, cost £200,000 to trial. Teachers applied techniques used for successful feedback in sports coaching into English and maths in key stage 3.
No evidence was found that this improved attainment in English, but the researchers did find a positive impact on maths attainment – although not enough to draw "firm conclusions".
Research into Practice
Under the Research into Practice programme, delivered by the Inspirational Professional Learning Community Network, teachers received half-termly training sessions into how to apply research into classrooms. Ten primary schools in Rochdale took part.
Researchers found some positive changes in teachers' attitudes to research, but said it could not be directly linked to the study.
Ashford Teaching Alliance Research Champion
In the Ashford Teaching Alliance Research Champion programme, a senior teacher based at one of five participating schools was named as a "research champion".
They worked with researchers, teachers and senior leaders to promote engagement with research.
However the independent evaluation found no evidence teachers' attitudes towards research changed over the course of the one-year programme.
Researchers also reported time constraints were holding back teachers from committing fully to the programme and "varying levels of buy-in from senior leadership teams".
Sir Kevan Collins, chief executive of the EEF (right), said: "Teachers and school leaders now have access to a significant and growing body of academic research with enormous potential to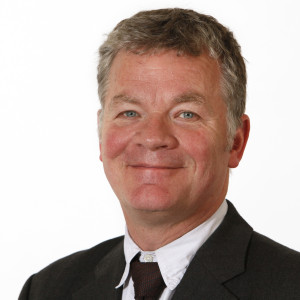 improve pupil attainment and save schools money.
"But to do this, we need to make sure that research findings get into the hands of teachers in ways that are most likely to have an impact.
"Today's two reports tell us just how crucial it is that school leaders are on-board with their staff's professional development needs, providing time for them to learn more about using research to inform their classroom teaching."
See next Friday's Schools Week for a full round-up of the projects.