Ofsted has said it was "disappointing" to see how many primary schools were "barely out of the starting block" with their languages curriculum during a series of subject inspections.
The watchdog visited 24 'outstanding'-rated primary schools between October 2019 and March 2020 in a bid to identify "good practice and strong curriculum management".
Michael Wardle, Ofsted's subject lead for languages, published a blog today setting out the inspectorate's main findings.
'We found a lot of variation in the quality'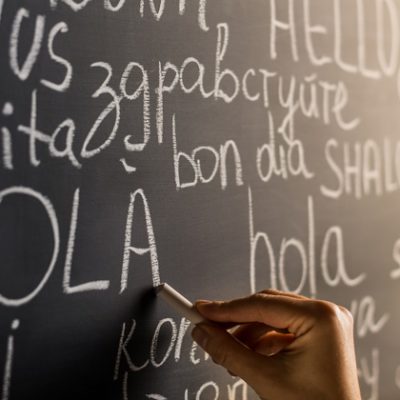 While Ofsted found an "impressive array of languages on offer", with inspectors visiting German, Mandarin and Modern Hebrew classes along with French and Spanish, there was "a lot of variation in the quality of the curriculum".
The national curriculum requires primary schools to teach languages to pupils in key stage 2.
But Wardle said it was "disappointing to see how many schools were barely out of the starting block with their curriculum", given pupils should leave year 6 with four years of language study.
The inspectorate found in some cases that poor curriculum quality was due to staffing changes where schools lost their language specialist.
Elsewhere it was because "leaders were focused on other areas of the curriculum" or "there was just a simple lack of expertise".
"Whatever the reason, the result was that several schools were only scratching the surface when it came to matching the scope of the national curriculum", Wardle wrote.
The inspectorate also said there was a "misunderstanding of how to make progress in languages" in some schools, where they focused on increasing pupils' stock of words rather than the "building blocks of language" – phonics, grammar and vocabulary.
Pupils 'clearly having a brilliant time'
But Ofsted also came across a host of "excellent examples" of primary schools providing a high-quality language curriculum.
In these schools, curriculum leaders had "thought carefully about the phonics of the language being studied", and focused on how pupils pronounce sounds and how the words are written.
Pupils' ability is developed "step by step" as they tackle increasingly complex concepts.
Wardle added: "In the schools teaching languages really well, pupils were clearly having a brilliant time learning to communicate in a different language and learning about different cultures."
Ofsted finds three models of teaching
Throughout their inspections Ofsted found there were generally three models of language teaching in primary school.
In some schools a specialist teacher is brought into school to teach languages, while in others a teacher already in school takes responsibility for the organisation and delivery of languages.
Finally, Ofsted observed some schools in which a native speaker member of staff was asked to lead the subject after receiving training.
Ofsted found in languages which were perceived to "lend themselves to a more structured approach", such as Mandarin and Hebrew, curriculum plans were generally more structured and precise.
Wardle suggested that lessons could be learned from this in the teaching of languages "more commonly seen in classrooms".
Transition from primary to secondary 'underdeveloped'
Inspectors found the transition in languages from primary to secondary level was "underdeveloped", with "limited communication between primary and secondary schools".
The blog noted the government's desire that 90 per cent of pupils study the full range of subjects, including ancient or modern language, which make up the English Baccalaureate by 2025.
Wardle added that "clearly, more focus on progression across the key stages would likely support the EBacc ambition".