The Department for Education has been accused of not doing enough to train new teachers – as the rate of vacancies rockets by nearly ten-fold.
A report published today by the National Audit Office [read the main points here] has revealed a series of weaknesses in the government's strategy for recruiting teachers.
The department was also criticised for failing to hit teacher recruitment target for four years running, with 14 out of 17 secondary subjects facing unfilled training places last year.
New figures published by the NAO today have seemingly vindicated calls of a growing recruitment crisis from beleaguered headteachers.
The report revealed the number of teacher vacancies has risen from 350 (0.1 per cent of the workforce) in 2011, to 3,210 (0.9 per cent) in 2014.
Although the NAO states these figures are still relatively low, the DfE has admitted they only reveal part of the picture because data is taken in November when vacancy rates are considered small.
Education standards won't rise unless high quality teachers recruited and retained in a coordinated way
However the DfE said there are more teachers than ever before and a Conservative spokesperson claimed the biggest threat to recruitment is the negative picture of schools painted by teaching unions.
Amyas Morse, head of the National Audit Office, said: "Until the department meets its targets and can show how its approach is improving trainee recruitment, quality and retention, we cannot conclude that the arrangements for training new teachers are value for money."
Meg Hillier, chair of the committee of public accounts, said the report reveals "many issues" at the heart of the department's recruitment strategy.
She added: "Hundreds of training places in key subjects were left empty last year, while others were over-subscribed."
The NAO said the biggest driver behind the recruitment issues is the number of teachers leaving the profession – which has risen by 11 per cent between 2011 and 2014.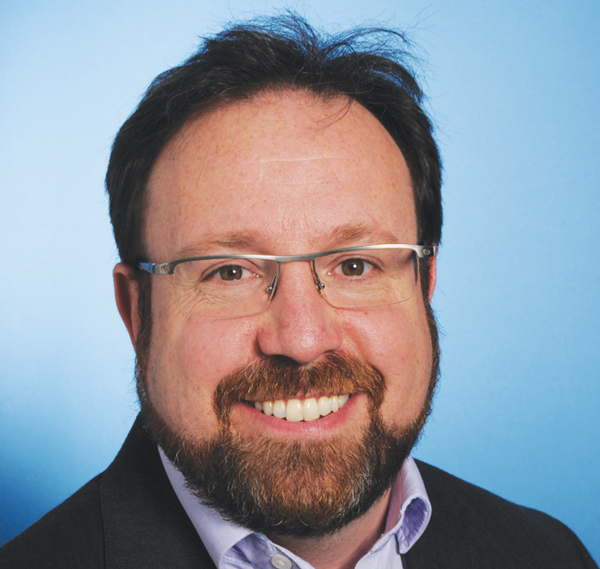 The proportion of those who chose to leave the profession ahead of retirement also increased from 64 per cent to 75 per cent.
Unions have accused the DfE of ignoring the problem and have urged officials to work with them on finding a solution.
Russell Hobby, general secretary of school leaders' union NAHT, (pictured right) said: "School leaders should be able to expect the government to supply the basics for them to work within – funding, buildings and, of course, enough high quality people.
"Education standards won't rise unless high quality teachers are recruited and retained in a coordinated way."
The DfE said the report "makes clear" that more people are entering the teaching profession than leaving it.
A spokesperson said: "Indeed the biggest threat to teacher recruitment is that the teaching unions and others, use every opportunity to talk down teaching as a profession, continually painting a negative picture of England's schools.
"The reality on the ground couldn't be more different, with the quality of education in this country having been transformed by the most highly qualified teaching workforce in history, resulting in 1.4 million more pupils being taught in good and outstanding schools compared with five years ago."