The government is set to issue a statement clarifying the "intent" of additional relationships and sex education guidance published last week, amid reports of confusion and fear among teachers, campaigners have said.
Some of the teachers who have contacted us have really been very concerned
Liz Moorse, chief executive the Association of Citizenship Teaching, told Schools Week the government was "working on" a statement that would "clarify the intent behind those sections of the guidance that deal with how schools use resources and external agencies to support teaching within RSHE".
And a source close to the Department for Education confirmed the clarification was coming, following the "reaction" from the schools sector.
It comes after the representatives of more than 30 organisations wrote a letter to education secretary Gavin Williamson warning that the guidance serves "to deny students the opportunity to engage with material from 'extreme' sources in a classroom environment, precluding informed debate and discouraging critical thinking".
The Department for Education unexpectedly published swathes of guidance on the teaching of the new subjects last Thursday. The guidance appears to go much further on certain issues than statutory guidance on RSE published last year, creating confusion about what schools do and don't have to follow.
The documents tell schools they must explain the harm of "cancel culture" and no-platforming, and urges them not to reinforce "harmful stereotypes" on gender. The guidance also tells schools to avoid using resources produced by organisations that take "extreme political stances". Examples of such positions given by the DfE include "a publicly stated desire to abolish or overthrow democracy, capitalism, or to end free and fair elections".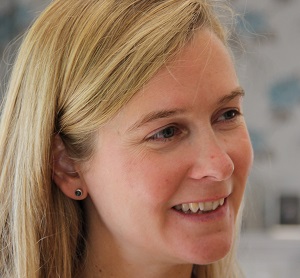 Although the DfE confirmed to Schools Week on Monday that the additional guidance was all non-statutory, meaning schools do not have a legal duty to follow it, concerns remain among educationalists about how it should be interpreted.
"Some of the teachers who have contacted us have really been very concerned," Moorse told Schools Week.
"Comments that have come through include 'is this another section 28?', 'is this some way of limiting or censoring what schools should do', and that's deeply worrying. It's also contrary to the DfE's own guidance in relation to Prevent, which is clear about opening up discussions about political, sensitive and controversial issues, making sure inaccuracies are challenged appropriately.
"It is pretty desperate. Some of the teachers who have contacted me have said they're frightened by this advice, and that is really a very worrying place to be."
From this year, all schools in England have to teach the new relationships and health education curriculum, while all schools must teach sex education. However, as a result of the coronavirus pandemic, it has been left up to schools when in the year they begin teaching the subjects.
Original statutory guidance on what schools have to cover in the lessons was published last June, but the DfE published a number of additional guidance documents and teacher training modules on its website last week.
Although some campaign groups have welcomed the new guidance, representatives of over 30 organisations including ACT, the Centre for Education and Youth, Shout Out UK, Young Citizens and Forward Democracy have written to Williamson to raise concerns.
In their letter, they demanded "urgent clarification" on how schools can facilitate a sufficiently diverse dialogue on topics within the RSE curriculum "without limiting themselves unnecessarily for fear that the resources they wish to use could be interpreted as being in breach of the guidelines".
They also want assurances that the "stark restrictions" won't be extended to other subjects in the arts, humanities and social sciences, and want clarification on whether schools can continue to work with and draw on the resources of civil society organisations and education providers "who embrace open dialogue and diversity of thought to achieve a nuanced approach to complex social and political topics".
"Students must be armed with the political and media literacy skills to ensure that they can understand and discuss political issues with a critical mindset. 'Extreme' political organisations will exist whether or not schools are allowed to discuss them in the classroom, but this guidance deprives students of the chance to tackle them head-on."
The DfE was approached for comment.