The Department for Education has been ordered to release the application form lodged by a Kent grammar school before it was granted approval to expand in a landmark decision last year.
Weald of Kent grammar school was granted permission to open an annexe for around 450 pupils at a site around seven miles away, in Sevenoaks, by former education secretary Nicky Morgan in October last year.
Campaigners claimed the approval flouted laws banning the opening of new grammar schools, but were rebuffed by the department when they tried to access and scrutinise details of the expansion outlined in the school's application.
But now the government has been ordered to release the application form after a review of the refusal by transparency regulator the Information Commissioner's Office (ICO).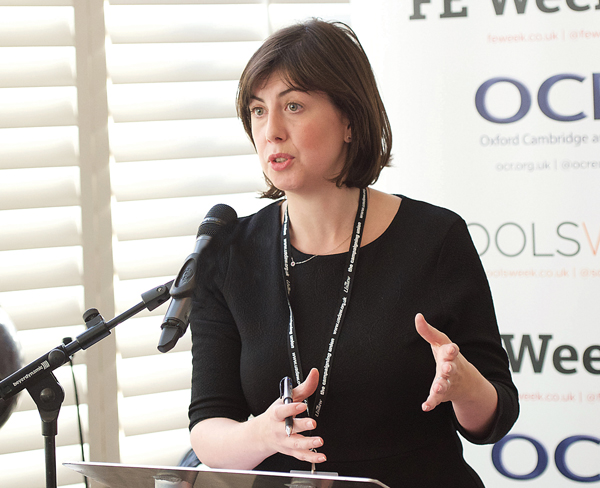 In a ruling published last month, ICO senior case officer Alun Johnson acknowledged releasing the application would help "reassure the public it is an appropriate expansion", and would also help groups planning similar expansions.
Schools Week reported at least ten selective areas were preparing for expansion applications – before new Prime Minister Theresa May announced plans to scrap the law banning new selective schools.
Johnson said the DfE had argued releasing the information, in light of significant media interest, would risk diverting the school's attention from its "core business, which is to deliver high quality education and outcomes to improve the life chances of its pupils".
The DfE also argued releasing the information would inhibit the "free exchange of views and advice", but this was rebuffed by Johnson who said the approval process had ended before the request was lodged.
The senior case officer concluded the overwhelming public interest meant the application form had to be released. The department was given 35 working days to publish.
Joanne Bartley, from anti-selection campaign group Kent Education Network, said releasing the information means campaigners can ensure the school "sticks to the plan agreed".
"The government wants more grammar schools to expand, and while I do not feel there is a need for this, if it does happen there should be openness with the plans and full consultation with local communities."
But she said the decision comes too late for groups who might have challenged the approval through a judicial review, adding the "secrecy meant no one could make a strong legal case and question whether this was actually a new grammar school".
A DfE spokesperson said: "The Weald of Kent proposal is a good example of an outstanding selective school expanding in response to the demands of the local community. We are considering the ICO's ruling and will respond accordingly."