Gavin Williamson has pledged to set out a "broader vision" for the school system later this year, with officials understood to be planning a white paper.
That's one of those key planks, finishing those reforms that were started back in 2010
Asked about his plans for schools, Williamson said the system would be "moving over time to a fully academised model, with all schools being within a family of schools".
Speaking at the Festival of Education on Wednesday, he added: "That's one of those key planks, finishing those reforms that were started back in 2010."
While he pledged to "set out a broader vision for what our whole school system looks like" later this year, he would not be drawn on what form it would take.
But Schools Week understands Department for Education officials have met with Williamson over a proposed white paper.
They want to get more high-performing academy trusts into areas with the lowest number of schools judged 'good' or 'outstanding' by Ofsted – particularly in northern regions.
Officials are now looking into whether they want more, smaller trusts, or to allow bigger trusts to get bigger. Schools Week was told there is "some scepticism" within the department over larger MATs.
The plans will also have to get approval from the Treasury, which will scrutinise the cost effectiveness of any proposals.
White paper would be first since 2016
The last schools white paper, Educational Excellence Everywhere, was published in March 2016 and proposed new powers for the government to direct all schools to become academies.
But the forced academisation plans were abandoned just two months later following a backlash from the education sector and MPs.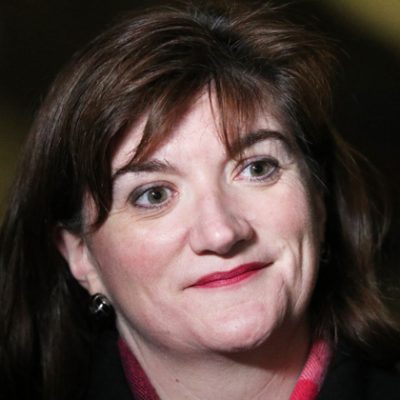 Schools Week understands the £10 million "levelling up" scheme announced earlier this year will act as a pilot to show the Treasury that academisation can raise standards.
The cash included £5 million ringfenced for trusts to expand in four areas: Plymouth, Ashfield and Mansfield, South Sefton and North Liverpool, and North Durham and City.
Government said these were chosen because they had a low proportion of pupils attending the best schools, but also a "high potential for rapid improvement".
According to DfE analysis of 312 districts in England, Plymouth has the 17th lowest proportion of pupils in 'good' or better schools, at 68.6 per cent, while Ashfield is 28th with 71.3 per cent and Mansfield is 95th with 79.8 per cent. The other areas highlighted are smaller parts of other districts, so no specific data on them is included.
Data shows variation in school ratings across England
The data, published by the DfE yesterday (Thursday), shows large variation in the proportion of pupils in 'good' or 'outstanding' schools between local areas across England.
This ranges from less than 51.8 per cent in South Derbyshire to 100 per cent in the London boroughs of Camden and Kensington & Chelsea.
The government has prioritised trust capacity funding (TCaF) for 118 districts which have the lowest proportions of pupils in top schools or are part of the opportunity areas programme.
Williamson said on Wednesday that "improving outcomes for pupils is our number one priority and as we build back better from Covid, it's more critical than it has ever been".
He added, "We must go further and faster if we are to complete the revolution, end the postcode lottery and truly level up the whole nation."
Plans for SATs next year, but no date for bringing back league tables
Williamson confirmed that government is planning "a full programme of primary assessments in the 2021-22 academic year".
This will include the introduction of the statutory reception baseline assessment and the multiplication tables check, details about which will be confirmed "in due course".
The education secretary also announced a phonics check will be held in the autumn again "so that any pupils who need support are spotted early".
When asked whether league tables will return, Williamson did not commit to a date. But he said bringing back league tables had to be "done in a considered and fair way" that reflected schools' Covid challenges.
He said details on plans for exams next year will come "very shortly".