The government has abandoned its plan to make a grade 5 the new 'good' GCSE pass grade which was aimed at bringing England into line with global competitors.
In 2015, the government announced the new grade 5 – due to be awarded for the first time this summer – would be the new "good pass" level. It said the grade would be set at a  standard comparable to that "aimed for by pupils in top-performing countries such as Finland, Canada, the Netherlands and Switzerland".
A standard pass is a credible achievement and one that should be valued as a passport to future study and employment
However, the education secretary Justine Greening announced today that a grade 4 will now be considered "a standard pass", while grade 5 will be called a "strong pass".
The proportion of pupils passing at both grades or above will be reported in school performance tables. The grade 5 "strong pass" will be the benchmark in the goverment's new EBacc accountability measure.
In a letter to education committee chair Neil Carmichael, Greening said she was "determined to continue to raise standards" and would include the new "strong pass" as an accountability measure for schools.
However, Greening also said she wanted to reassure schools that a grade 4 was a "credible achievement" and one that "should be valued as a passport to future study and employment".
The education secretary said the change had resulted from a desire to provide "certainty about how this new grading will work".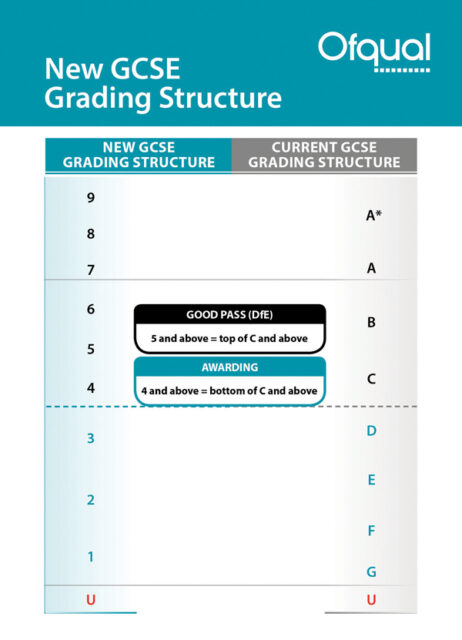 "Rather than reporting on the good pass, we will instead distinguish between a grade 4 as a standard pass and a grade 5 as a strong pass and report on both," she said.
Greening has also announced that grade 4 will continue to be the level pupils must achieve in English and maths to avoid compulsory post-16 re-takes, adding that a grade 4 will "continue to have real currency for individual pupils".
The change comes almost two years after Schools Week exclusively revealed the designation of a grade 5 as a "good pass" would mean that around one in five pupils who previously passed their GCSEs would no longer do so.
Under the new announcement, those pupils will now receive a "standard pass".
Greening said she expected that where colleges and employers currently ask for a C grade or above, they will now ask for a grade 4 – that is, the "standard pass".
Grade 5 will only be awarded to the top third of pupils achieving the current C grade. Pupils who achieve a middle or low C will receive a grade 4.