The Department for Education has amended a job advert which warned applicants for ministerial private office roles they would have to wait up to two months for their first paycheck.
An advertisement for six "interesting and rewarding roles" in DfE ministers' offices was published last week. The roles included private secretaries to schools minister Nick Gibb, universities minister Michelle Donelan and DfE permanent secretary Jonathan Slater.
They are all "higher executive officer" grade, and carry starting salaries of between £32,584 and £35,865.

However, visitors to the original post were warned that they might not see any of that cash until the end of May, even if they were recruited in late March.
The post originally stated: "As the department is moving to a new HR system, we are unable to add new joiners to payroll for several weeks. Therefore, if you are recruited to the department in late March/April please be aware that you will not receive your pay until the end of May."
However, the DfE has since removed that paragraph from the job advert, claiming it was incorrect.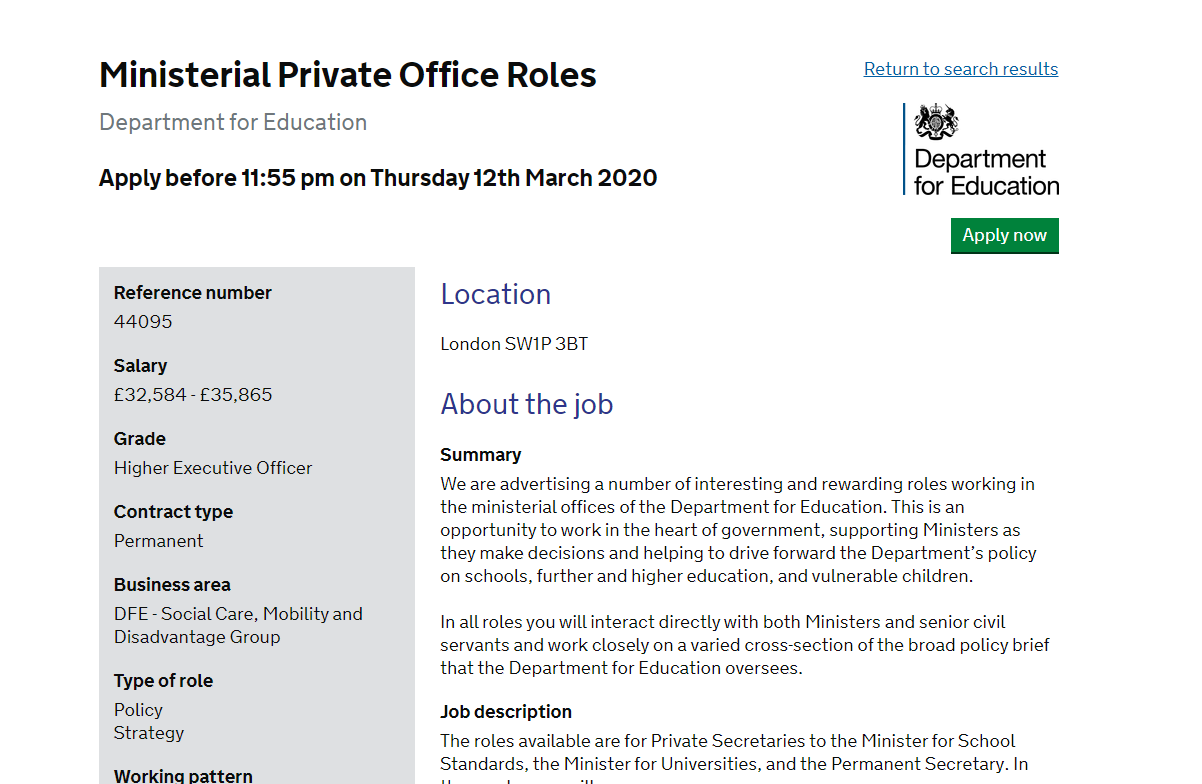 Ministers' private offices support their work in the department, and are different from their parliamentary offices.
Private offices are staffed with civil servants, rather than political appointees.
According to the job advert, successful applicants will be "hardworking and comfortable operating in high-pressure environments" and have "excellent organisational skills and be able to prioritise effectively to manage a high workload".
"In ministerial offices, no prior knowledge or experience of educational policy, or working in central government is required, although may be helpful," the advert also states.
The DfE was approached for comment.