Schools face having to reschedule nativity plays and even take down Christmas decorations to facilitate a December 12 election, MPs have warned.
During a debate on plans for an early election in the House of Commons last night, MPs lamented the impact the poll will have on schools.
We should be saying sorry for the dark streets, the cold nights, and the cancelled Christmas decorations or whatever else was going on in halls
At the same time, schools have issued warnings to parents on social media that their plans may have to change.
Schools Week analysis of the 2015 general election found one in six schools had to close or partially close as ballot boxes moved in.
MPs voted to go ahead with plans put forward by the prime minister, Boris Johnson, for a Thursday election in the penultimate week of term.
A opposition bid to move the date to Monday December 9 failed.
Anne Main, the Conservative MP for St Albans, told the Commons last night she supported plans for an election, but that the public deserved an apology.
"All of us should be saying sorry to the public for putting them through it again," she said.
"We should be saying sorry for the dark streets, the cold nights, and the cancelled Christmas decorations or whatever else was going on in halls that are now going to be having election proceedings."
If there is a UK General Election on 12 December 2019, our school may be closed to children on that day because we are normally a designated Polling Place. We will communicate soon about the P1 nativity, P3 Party & P4-7 Kings Theatre visit which are planned for that day.

— James Gillespie's Primary School (@weeunicorns) October 29, 2019
Ian Mearns, the Labour MP for Gateshead and a senior member of the parliamentary education committee, also claimed that holding elections on Thursdays had a particular impact on schools that affects attendance the next day.
"As a school governor, I know about the disruption caused to schools used as polling stations on a Thursday. If the school has to close, that often means that children will miss not only the Thursday but the Friday, because parents will keep them off for an extended weekend.
"That situation would be circumvented if the poll took place on a Monday, because parents ​would bring their children in from Tuesday to Friday."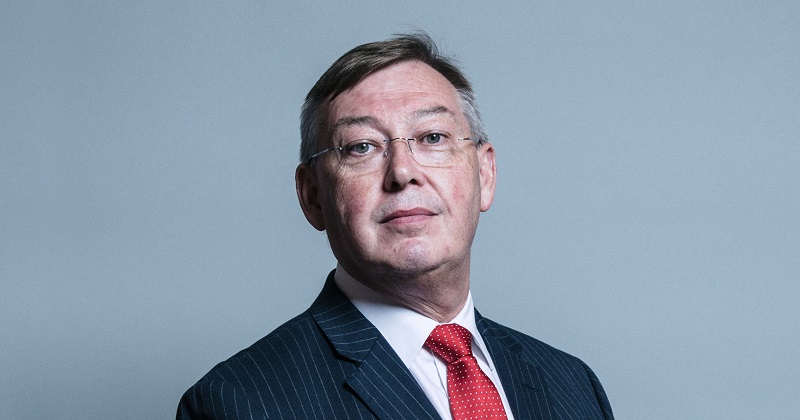 But some MPs argued that holding the election on December 12 would give schools more time to prepare.
Nigel Evans, the Tory MP for Ribble Valley said: "It has been said that losing some nativity plays at least brings to an end the farce that has gone on here.
"I fully appreciate that, but we do not want to inflict any sorrow on children who have been rehearsing for their nativity plays. If the election is on December 12 rather than December 9, it will give schools the opportunity to plan ahead and to make sure that the rooms that are used will not conflict with any nativity plays."
Due to an election taking place on 12th December, we will have to rearrange the date of the nativity as the Village Hall is often used as a polling station. Will update you ASAP. Miss W.

— Church Preen Primary (@churchpreen) October 30, 2019
Several MPs also called for an end to the use of schools as polling stations full stop. East Worthing and Shoreham MP and former children's minister Tim Loughton said his constituency had abandoned the practice "some years ago".
"The most popular polling station we now use is in a pub," he said. "There are alternatives that do not deny children their education, whether on a Monday or a Thursday."
The election will also affect schools in other ways. Decisions about academy transfers and the publication of key Ofsted documents will be delayed, for example. You can read more about that here.
Is your school having to move its nativity play or any other events as a result of the election? Get in touch with Schools Week by emailing freddie@schoolsweek.co.uk.