The government will lean on "reluctant" councils to place vulnerable children in boarding schools instead of costly residential care, an education minister has said.
Officials will promote boarding as an alternative to care, against what Lord Nash described as a backdrop of historic "prejudice", as part of a drive to place more vulnerable children in state and independent boarding schools.
Boarding School Partnerships, an organisation that links care charities and councils with boarding places for children, was launched earlier this year with ministerial support and funding from the Department for Education and Education Endowment Foundation.
We are very keen to encourage more local authorities to consider boarding for vulnerable children
Around 100 children under the care of councils already attend boarding schools in England, saving local authorities tens of thousands of pounds.
Boarding fees range from £25,000 to £39,000 a year if paid in full, but can be lower if bursaries or scholarships are applied, while a residential care placement costs well over £100,000.
In 2014, the National Audit Office found that the average annual spend on residential places was between £131,000 and £135,000 per child. Lord Nash denied the scheme was a cost-saving initiative, and told the House of Lords that the government was "very keen" to encourage more local authorities to consider boarding for vulnerable children.
The boarding system, with its 24/7 level of pastoral care, can be "particularly suitable" and could have "great benefits" for some vulnerable children, he pointed out.
The partnership's first job was to persuade councils to take part he said, admitting that there had been "a certain over-reluctance" among some authorities to use boarding schools in recent years, as society had "launched into a certain prejudice against boarding schools" since the 1960s, when they were far more popular.
However, he believes councils are becoming "better informed", especially after visiting boarding schools.
Colin Morrison, the former chair of the Royal National Children's Foundation, who chairs Boarding School Partnerships, said there has been significant interest in the body's work since it launched in July.
"We have had 900 different local authority professionals using our website," he told Schools Week. "That says to us, and Lord Nash knows this as well, that there is huge enthusiasm for what we are doing."
His aim now is to equip councils with the expertise to identify cases where a boarding school place might be suitable.
The scheme is also supported by the Labour peer and former education minister Lord Adonis, who attended a boarding school, but various other opposition politicians have reservations, and have demanded strict checks.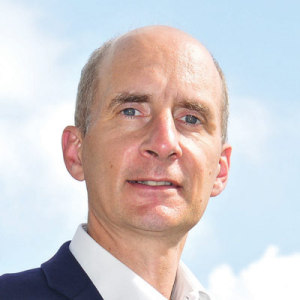 Lord Storey, a Liberal Democrat peer and the party's education spokesperson, said there must be "the most vigorous assessment in terms of safeguarding", which Lord Nash agreed was "essential".
Lord Watson, Labour's shadow education minister, said many children in care had experienced trauma and had "unmet mental health needs", disputed the capacity boarding schools have to provide the "wrap-around support" needed by the most vulnerable.
He said placements in boarding schools would "not necessarily address the reasons that the child was taken into care in the first place", warned that children would be placed outside the local authority responsible for them, and demanded information-sharing between authorities.
"Research by the Children's Society demonstrates that the further children are placed from home, the more likely they are to go missing from care," he said.
Richard Watts, the leader of Islington Council and chair of the Local Government Association's children and young people board, said councils would always try to provide "the most appropriate placement" for a child's needs.
"For most children, this will be in a family home such as that provided by foster carers or extended family, where they can get the love and support that they need to flourish.
"But social workers will always consider a range of options, whether that's foster care, a children's home or another form of provision."