Unions representing school leaders across England are lobbying the government to reopen schools for a "limited period" before the summer holidays if scientific advice says it is safe to do so.
Once the scientific advice is that schools can return safely, they should do so, even if it's for a very limited period before the summer break
The Department for Education is said to have shown a "genuine interest" in an approach that would see pupils return for a number of weeks during the summer term to "reacquaint themselves with the educational environment".
Ministers and advisers have said it is too soon to consider reopening schools, following speculation that pupils could return as soon as April 20.
But Paul Whiteman and Geoff Barton, the general secretaries of the NAHT and ASCL unions, told Schools Week they had told the DfE that pupils would benefit if schools reopen before the summer, rather than waiting until September.
"We haven't seen any indication yet that the requirements of social distancing are such that things will change for schools in the short-term," said Whiteman.
"That said, once the scientific advice is that schools can return safely, they should do so, even if it's for a very limited period before the summer break, as this will allow young people to reacquaint themselves with the educational environment."
But Whiteman warned that any return to normality "has to be a planned one".
"It can't be about flicking a switch on a Friday night and then thinking it's all going to be alright on a Monday morning."
Barton also warned against a rush to reopen schools, and dismissed speculation that schools could reopen after Easter.
"What we don't want to do is spook people into thinking schools will be opening in a week's time, but we do need to start thinking about what it would look like if we get children back for a few weeks in the summer term," he said.
Schools have been closed to all but the most vulnerable pupils and the children of key workers since March 20
The government has said they will remain closed "until further notice", but as the country neared the end of its third week on lockdown, speculation has mounted that schools could reopen sooner rather than later.
However, ministers have said that it is still too early to lift the restrictions put in place last month because it is not yet clear what effect they have had on the spread of the virus
Barton told Schools Week it was important for the schools community to consider how it might deal with the return of pupils, and the benefits a return before summer might have for certain groups.
For example, year 6 pupils worrying about their transition to secondary school could be supported, and year 10s with concerns about next year's GCSEs could be reassured.
"I feel, quite viscerally really, that if the public health experts indicate that schools can return before the summer holidays, even for two weeks, there will be a sense of educational rebirth, of bringing young people back together.
"We need to think about how you do that, but I think there would be something incredibly cathartic about it."
Barton said he had raised the idea with the DfE, "and there's a genuine interest in what that would look like in practice".
"Of course, it won't happen if the public health experts say the timing isn't right, but it's something to start thinking about."
Rebecca Long-Bailey, the new shadow education secretary, has also written to education secretary Gavin Williamson with questions about how the return of pupils to schools will be managed.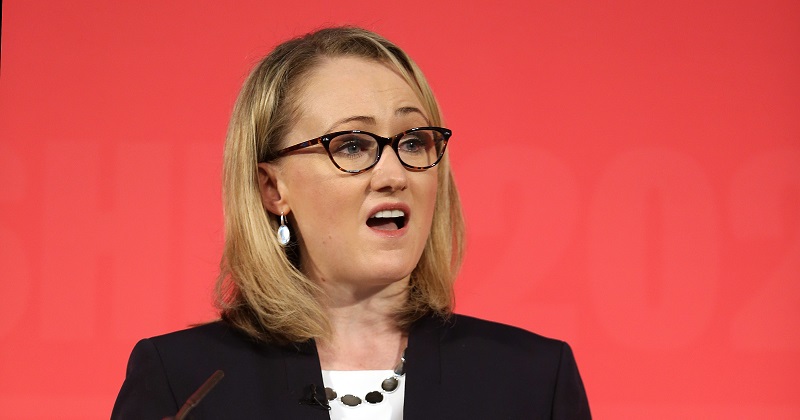 Long-Bailey, who replaced Angela Rayner earlier this week, asked how the DfE will support support disadvantaged pupils, "who may have fallen further behind".
She also demanded to know what steps will be taken "to ensure that pupils currently in year 10 and year 12 are not adversely affected when they sit national qualifications in the next academic year".
A DfE spokesperson said: "Schools will remain closed until further notice, except for children of critical workers and the children who are most vulnerable. We will re-open schools when the scientific advice indicates it is safe to do so."