An artificial intelligence (AI) platform that personalises learning for students has won a global education award.
CENTURY technology's personalised learning platform scooped the Best Use of AI in Education prize at the Global Annual Achievement Awards for AI. The platform uses algorithms that get to know a student the more they engage with it.
The technology records patterns of behaviour, including what learning style works best for each student, and offers feedback and suggestions to help to fill any knowledge gaps.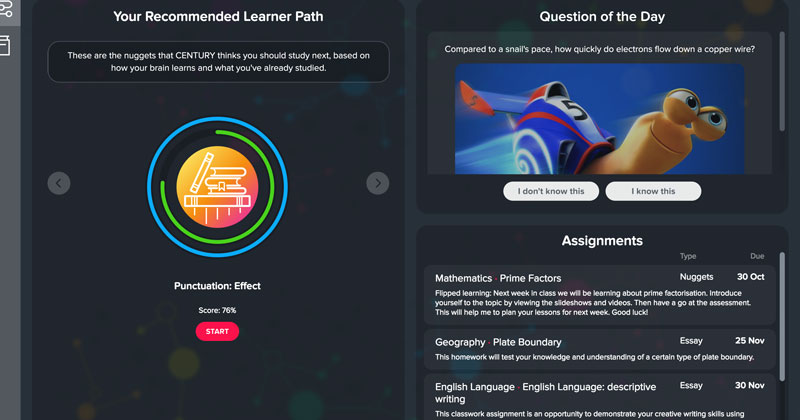 Combining cognitive neuroscience and big data, the cloud-based platform also allows teachers to track their pupils' progress using data reports and identifying strengths and areas for improvement.
Developers claim the software will also help to relieve teachers' workloads by automatically marking students' work as it is completed.
Priya Lakhani, founder and chief executive of CENTURY tech, said: "We have been working with teachers and students to engineer a platform that really makes a difference."
CENTURY has also won a silver award for start-up learning provider of the year at the Learning Provider Awards and made it to the finals at the technology conferences TechCrunch Disrupt and the recent BETT awards.
Main: Students trial the technology