Pupil performance fell at schools where the coalition government cancelled new school buildings, new research has shown.
But it was the fall in morale that seems to have caused the spiral rather than the scrapped buildings.
Analysis of data on the number of pupils achieving five A* to C GCSEs at almost half of the schools that had Building Schools for the Future (BSF) funding withdrawn in July 2010 shows they stopped improving their scores between 2011 and 2012.
The graph shows a dip of 12.5 per cent in the cumulative change in results for the schools by 2012.
According to Peter Clegg (pictured), a partner in the Feilden Clegg Bradley Studios architecture firm, who has published the research in a new book, changes in pupil performance can be put down to a "hope and anticipation value" of the new schools, especially in the deprived areas targeted by BSF.
The 310 schools which formed the basis of the study were selected because they had complete data available.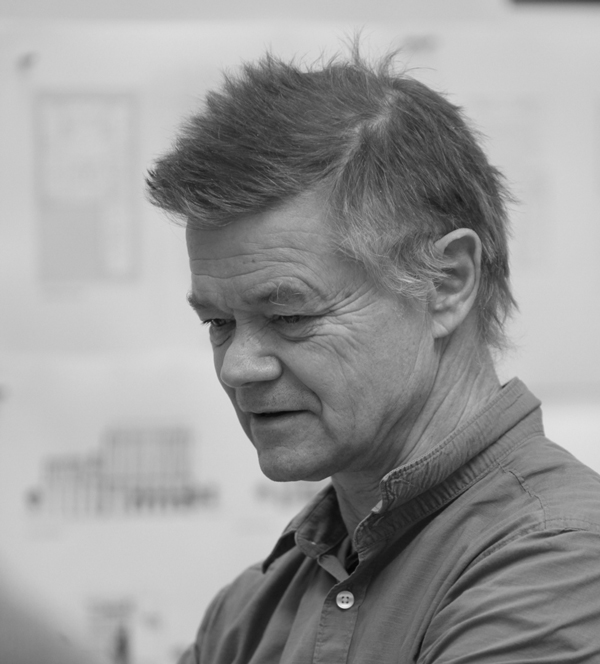 He said: "In the schools which were promised new buildings and then had that promise taken away again after the policy changed, the data shows a reduction in performance. That promise of a new school is extremely important."
Results dipped nationally in 2012, but only by a few percentage points. National changes are accounted for in the analysis.
Mr Clegg, whose firm specialises in school buildings and worked on scores of BSF projects, accepted other elements may have affected performance, but he said the sample of 310 was large, adding: "There is nothing else we can deduce from it."
His book, Learning from Schools, also includes analysis of results from 75 schools that were rebuilt or had more than 80 per cent of their sites refurbished.
In these cases, despite a rise in performance following the promise of new buildings, performance started to fall again two years after completion.
Mr Clegg said: "There is a hope value, an anticipation value, which results in higher performance. When you promise schools new buildings, performance goes up. But in fact, when they get new buildings, they do well for a while and then fall back down again, which is a shame."
Jonathan Simons, head of education at the right-leaning thinktank Policy Exchange, was a government adviser when the programme was scrapped.
He told Schools Week that a true estimate of a new buildings' impact, or even the promise of them, could only be achieved by comparing those who lost BSF funding to ones with similar intakes that never received any funding.
However, he said the "anticipation effect" shown by the analysis was an interesting finding.
He said: "With a new building, it seems possible that it is hope and anticipation that improved results – perhaps more so than the actual benefit of a new building when it arrived."
Mr Clegg said the government had made an "absolutely horrendous" decision to scrap BSF, which he said reversed years of work between architects and school leaders on how best to design new school buildings.
He said: "There were all kinds of things that were lost when BSF was scrapped.
"We had spent 10 years looking at what a new school should be and working with heads. But heads aren't that interested now because new buildings are delivered for them, not with them."