A council is set to rubber stamp plans to turn its school partnership organisation into a company – seemingly marking the first step to setting up a multi-academy trust.
Cabinet councillors from the London borough of Camden will decide next week if the Camden Schools Led Partnership (CSLP) can set up as a legal entity.
The move paves the way for the group to formally become an academy sponsor.
CSLP was set up in January 2015 to provide a "collective means" to raise standards in Camden, and all the borough's schools can be members.
It will continue to provide the same service, but become a company limited by guarantee.
Proposals also moot the possibility of getting charitable status, if this is required to become an academy sponsor.
Camden is believed to be the first council to make a formal move towards setting up its own academy trust, following the government's announcement earlier this month that every local authority maintained school must became an academy by 2022.
The council had already been consulting on plans to turn its school partnership into a company, and headteachers, governors and partner organisations are overwhelmingly in favour.
But Schools Week understands that, in light of the white paper announcements, talks about the potential to become an academy trust will now be pushed forward.
Schools Week has also been told that other councils are now "seriously considering" setting up academy trusts.
When asked for comment, Camden council would not be drawn on academy sponsor plans.
But Councillor Angela Mason, Camden's cabinet member for children, said: "Camden's approach has been a success and the partnership now feels that it's necessary to future-proof its role so that that pupils can continue to benefit whatever the future legal status of the schools within it.
Existing school partnerships can form the basis for strong academy trusts
"A not-for-profit company can strengthen the leadership and development of local, schools-led improvement with civic governance supported by the council."
Once the company is set up, any future decision on becoming an academy trust would be voted on by board members – who would be representatives from the borough's schools and the local authority.
If approved, they would then have to seek approval from the government.
The all-out academisation announcement has sparked fears that there are not enough academy trusts to handle the future influx of new academies.
Leading government figures have previously publicly encouraged councils to set up their own trusts.
The white paper also states that the government expects the "best talent in local authority teams" to set up new academy trusts or to join existing ones.
The council said 96 per cent of pupils in the borough are in good or outstanding schools.
There is currently only one academy in the borough and many schools have reportedly been resistant to converting.
But the forming of a trust by Camden could seemingly provide a solution for those schools that do not want to break free from local authority links or have concerns about joining a "one-size fits all" multi-academy trust.
A DfE spokesperson told Schools Week that existing school partnerships can form the basis for "strong academy trusts".
"Moving from a partnership to a multi-academy trust will mean sharper accountability for the improvement of academies within the trust – more robust than council-run schools – ensuring any issues are identified quickly and we can take swift action."
Other councils are also now believed to be weighing up their options.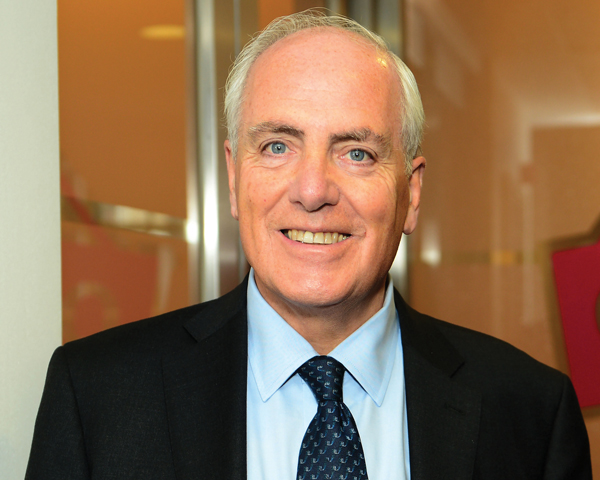 Cllr Roy Perry (pictured right), chairman of the Local Government Association's children and young people board, said lots of councils run similar school-led improvement partnerships.
"When putting in place support for schools to deliver the best results for all children, the focus should be on the quality and capability of sponsors – whether that is a sponsor academy, a high performing maintained school, or a local authority.
"There is no reason why councils and the best maintained schools shouldn't be able share their extensive experience and expertise, and help provide support to school leadership teams to ensure high standards of education."