This year's budget has been described as a "missed opportunity" for education after it failed to provide additional cash for schools.
Chancellor Rishi Sunak's budget focused on measures to help the country recover economically from the pandemic, extending the furlough scheme until September and raising incentives to hire apprentices.
But there was no extra funding for schools beyond existing planned budget increases and catch-up schemes already announced by the government.
Geoff Barton, general secretary of the ASCL school leaders' union, said it was "disappointing that in a budget focused on national recovery after the Covid pandemic so little mention has been made of the role of education".
"We believe that education is a vital part of the national recovery and that the chancellor should have used this budget to set out the government's spending plan for catch-up support over the remainder of this parliament."
Barton said he had also "hoped to see a commitment to give more financial support to schools and colleges for the significant additional costs incurred because of the pandemic".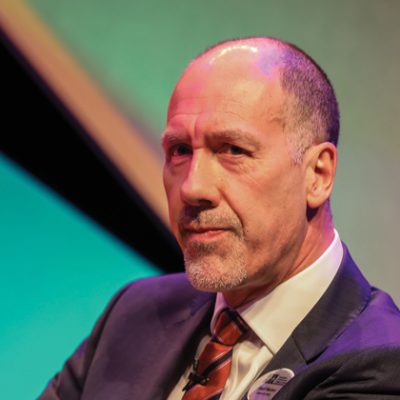 "Instead, education was scarcely mentioned despite the government's insistence that it is a national priority. This budget was a missed opportunity to back up warm words with a concrete spending plan."
Budget confirms pre-planned spending increases
The government has already announced plans to increase overall school spending by £2.2 billion in 2021-22 and £2.3 billion in 2022-23. This follows a £2.6 billion increase last year.
Budget documents confirm that the government will spend £1.7 billion on initiatives to help pupils catch up following partial school closures.
This includes the £1 billion package announced last year – which consisted of a £650 million catch-up premium for schools and £350 million for the government's flagship National Tutoring Programme and academic mentors scheme.
Ministers announced last week that a further £705 million would be spent on catch-up, including a £302 million recovery premium, £200 million for secondary schools to run summer schools and £203 million to extend tutoring and early years support.
However, as revealed by Schools Week, subsidies for tutoring provided through the NTP is expected to "taper" off over the coming years, with schools expected to have to pay 90 per cent of the costs of sessions by 2023.
The budget document states that total Covid-19 funding for education amounted to £2.1 billion in the 2020-21 financial year, and will come to £800 million in 2021-22.
A full breakdown is not provided, but this does also include previously-announced capital funding, money for free school meals and for "skills and training measures" on top of the catch-up funding provided.
The documents also warn that as a result of partial school closures, output in the education sector "fell by around a third in April and May 2020, compared to February 2020".
Closures "also depressed output in other sectors by reducing parents' working hours".