A 180-year-old preparatory school attended by prime minister Boris Johnson will close due to the "impact of coronavirus".
Ashdown House Preparatory School, in Sussex, has told parents and staff today the school will close at the end of this term.
The independent school (pictured above), which charges yearly boarding fees of nearly £30,000, was founded in 1843. However it was projecting being less than a third full next year following a decline in the number of international boarders and fewer parents taking up places.
Tom Beardmore-Gray, chief executive of the Cothill Trust which runs the school, said: "When the Trust first welcomed Ashdown into our family of schools over a decade ago, Trustees did so knowing that there were some very significant challenges that needed to be addressed.
"They were united, however, in the belief that everything that could be done to keep the school open, should be done.
"The harsh reality is that the impact of the Coronavirus has changed everything. In recent years the Trust has invested heavily in the school, and there has been a relentless drive to keep the school moving forward. Given the challenges the sector as a whole is now facing, it is not possible to maintain this support."
The school, which caters for boys and girls aged 8 to 13-years-old, still plans to open more widely to welcome back year 6 pupils later this week.
The school has 104 pupils on roll, with a capacity of 173 according to government data.
The Telegraph reported last month that seven private schools had closed, with one in ten said to be facing closure.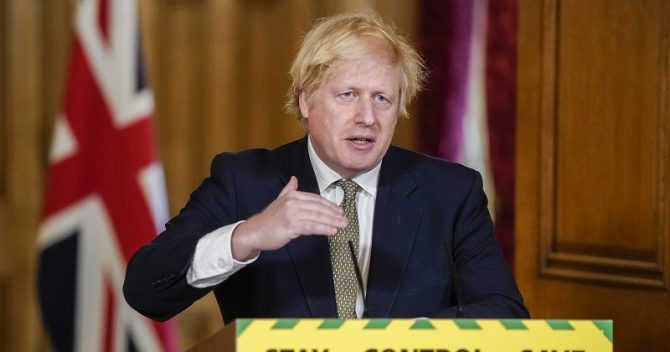 HawleyHurst school, in Camberley, Surrey, was put into administration in April. The school, owned by Sir Tim Smit, who founded The Eden Project, in Cornwall, reportedly had a £600,000 hole in its finances.
Victoria Smit, the school's principal and the founder's sister, told parents coronavirus had a "hugely detrimental impact on our ability to continue with fee income stopped in its tracks".
The Independent Schools Council said it did not have figures for how many private schools have or face closure.
Julie Robinson, ISC chief executive, said: "It is impossible to predict with any accuracy the full impact this pandemic will have. Of course, it is already affecting independent schools like all SMEs and also the livelihoods of fee-paying parents.
"We really are all in this together and much depends upon how long the restrictions are in place for. What we have seen across the country is a tremendous response from independent schools in switching to online learning and that has been well received by parents and pupils."
Ashdown claims on its website to be one of the leading and oldest co-educational, boarding and day preparatory schools in the country.
Other well-known alumni include Johnson's siblings, writer and journalist Rachel and politician Jo, and actor Damian Lewis.
The Independent Inquiry into Child Sexual Abuse heard last year that sexual touching at the school was "seen as acceptable" during almost 25 years of abuse from 1969.
The school has 40 acres of grounds and its main school house was built in the 17th century.
The trust, a registered charity that took over the school around 10 years ago, said any decisions about the future of the school's site will be made to benefit the wider education of children across its five other schools.
Beardmore-Grey described it as a "prestigious school, rich with heritage and tradition. There is no doubt that it will be sorely missed by many. We take some solace from the fact that, while the school is unable to continue, Ashdown's impact will be felt for generations to come.
"The legacy of the school will live on through the talent and skills of our current and former pupils, who are having a significant impact on so many areas of life."
Photo: Nigel Chadwick