More than 100 schools are now rebrokered every year as the booming academy transfer market pushes costs to a potential £30 million.
Figures obtained by Schools Week have revealed 235 academies were handed to new trusts in the past two calendar years, up from just 26 in 2014.
Rebrokering costs are not routinely published, but previous figures showed the average cost of the transfers made between 2013-14 was £131,000.
If this was rolled out across the past two years, the total cost would amount to more than £30 million.
However, the true figure is likely to be lower after last year's Education and Adoption Act smoothed the way for the government to intervene quickly to strip under-performing trusts of academies.
Education leaders want the government to pull back on such "disruptive" transfers, which often include a name change, new uniform and an overhaul of leadership.
Malcolm Trobe, interim general secretary of the Association of School and College Leaders, said: "The process has to be well thought out, and enacted quickly to ensure the rebrokered academy is rapidly able to be given the required level of support."
But the process can still be drawn out.
This would remove some of the bureaucracy around it, and encourage partnerships that truly work for schools
In December 2015 the government told the Sandhill Multi-Academy Trust that it did not have the capacity to improve its two schools and that it would be wound up. The schools were finally transferred in October last year.
Rebrokering costs are often made up of sweeteners to entice new trusts, including funds to cover budget deficits and school improvement.
Russell Hobby, general secretary of the National Association of Head Teachers, suggested "more careful growth at the start" and for schools to be given the right to leave a trust if they felt it was not performing – a similar proposal to the "parental trigger" proposed by the New Schools Network when it was headed by Nick Timothy, now joint chief of staff at No 10.
"This would remove some of the bureaucracy around it, and encourage partnerships that truly work for schools."
The Department for Education (DfE) said rebrokerage was not always an indication of poor performance and could include academies moving into a multi-academy trust.
The Navigate Academies Trust lost nine schools over two years – the most of any trust. It is one of at least 11 trusts that have been wound up.
Three of its schools left in September 2015 to set up their own trust, while the remaining six joined other trusts in May last year.
Academies Enterprise Trust, the country's largest chain, offloaded seven schools in 2015 after concerns that it had expanded too quickly.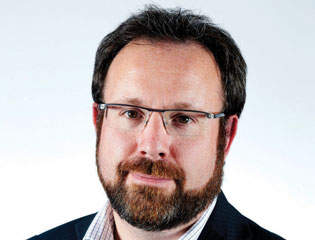 The figures also reveal an emerging "MAT merger" market – something that the national schools commissioner Sir David Carter expects to see more often.
Three schools belonging to the Castle Partnership Academy Trust were transferred to the Samuel Ward trust, both in Suffolk, in December last year. But the merger has cut local choice; most schools in Haverhill are now run by Samuel Ward.
A DfE spokesperson said most academies were improving outcomes, some after "years of stagnation".
"But we do not tolerate failure and the strength of the academy programme is that it allows us to intervene swiftly, including replacing sponsors where it is in the best interests of children."
The number of transfers is also expected to rise as the number of academies increases.