The sky was no limit for headteachers who abseiled eight floors of a hotel for charity.
Taking time out of the Boarding Schools' Association annual conference in London earlier this month, the heads, from more than 20 independent and state boarding schools, descended the side of the 23 metre Victoria Park Plaza Hotel.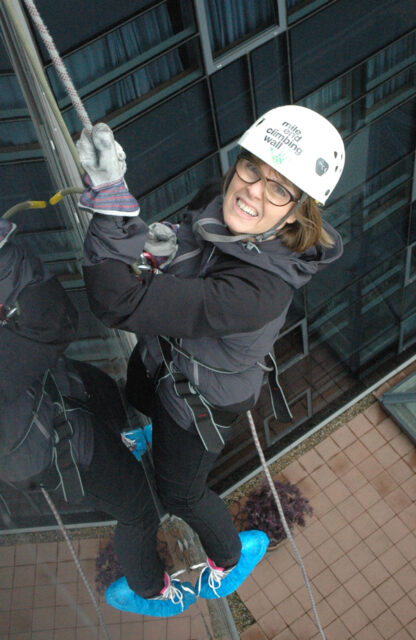 It was in aid of SpringBoard Bursary Foundation, a charity which gives full bursaries at state and independent boarding schools to disadvantaged children.
Nicky Botterill, headmistress at Bruton School in Somerset, said: "If we were able to assist just one more young person on the path to better career and life choices, then abseiling down eight floors of a hotel will have been well worth it."
The event has so far raised more than £500. Click here to donate.
Main pic: Nicky Botterill Head of Bruton School for Girls and Irfan Latif Head of Sexey's School Bruton