The best books 2016 had to offer, chosen by Schools Week features editor, Cath Murray.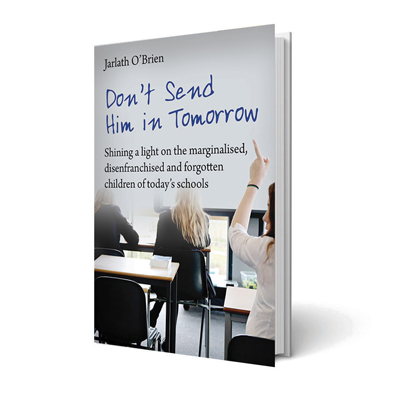 1. Don't Send Him in Tomorrow by Jarlath O'Brien
The beautifully written Don't Send Him in Tomorrow rails against the "cloak of invisibility" over people with learning disabilities and suggests that every mainstream teacher should spend time in a special school.
Lest you fear this be a preachy tome, however, rest assured: with characteristic hang-out-your-underwear-in-public nonchalance, O'Brien employs fabulous phrases such as "blissfully unaware and completely uninterested" to describe his own prior relationship to the sector he now expounds.
He tells stories, marks out clear themes, and includes diplomatically titled sections such as "Some suggestions for the secretary of state for education" and "Some suggestions for headteachers". Tongue in cheek, or the height of diplomacy? It's hard to tell, which is just one of the many features that makes this book such a gem.
A Christmas gift for anyone with a heart and a brain
2. I Find That Offensive by Claire Fox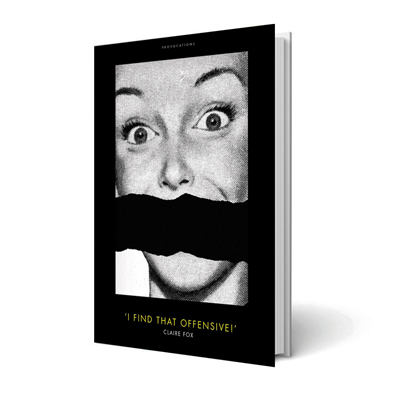 This is a fun one, as well as encapsulating, in some ways, THE theme of the year: when does free speech become hate speech?
And when does refraining from offence reach the point where people feel they cannot open their mouths to express an opinion without being hounded for it?
It's precisely the bind in which western society finds itself, and Claire Fox's I Find That Offensive does a grand job of addressing it. In fact, combine this book with Ian Hislop's recent Orwell lecture: The Right to Dissent (and the left too) and you've got your pub philosopher's (or dinner party) conversation starters for the next six months.
Free speech, Claire Fox says, means allowing people to hold and express racist, sexist and homophobic views. This doesn't mean everyone's opinion is equally important, but it does mean offence will happen as a by-product of uncomfortable ideas.
And if you know someone who might be horribly shocked by that, you might have just found them the perfect present.
A Christmas gift for mouthy people, and (if you dare!) the easily offended…
3. High Challenge, Low Threat by Mary Myatt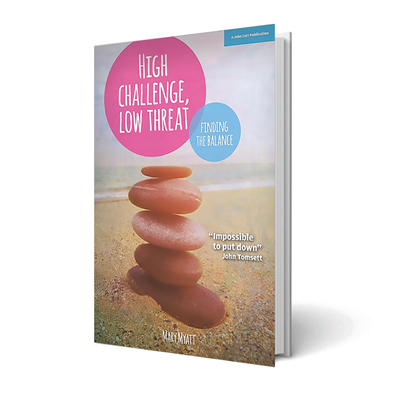 Who doesn't want to learn how to be a better leader? (And after reading High Challenge, Low Threat, who wouldn't want Mary Myatt as theirs?).
Myatt's eagerly awaited book on relationship-building as the essence of good leadership just had to make it on to this list. It lays out a simple premise, but one with the potential to transform work environments: if you create a low-threat environment, then set people hard tasks to do, they will rise to the challenge.
And reassuringly, she told us, nobody really sets out with the intention of doing a crappy job, but sometimes we just do.
"Dripping with humanity and common sense" – as put so beautifully by our reviewer Iesha Small –and with chapters titled "Human beings first, professionals second" or "Management by wandering around", Myatt's is a very human book on leadership.
And really, this quote alone should surely be enough to earn it a place on the best of 2016: "In high functioning settings people want to be held accountable for their work, but they don't want to feel like a muppet. Nobody wants to be made to feel like a muppet."
A Christmas gift for school leaders. Or aspiring ones.
4. Why We Snap by R Douglas Fields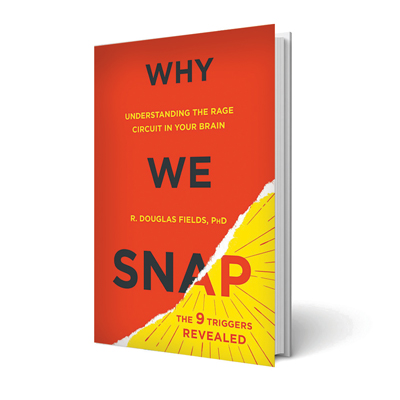 Why do our bodies' "aggression circuits" kick in, sometimes unexpectedly, to the extent that "ordinary" people can snap and do or say horrific things?
Written by a neuroscience expert, Why We Snap lays out and explains "nine triggers", which anyone working with children will probably want to know – whether to help to keep their own temper under control, or understand the reasons why pupils lose theirs.
Fields describes the "mate" trigger as one of the most powerful rage switches, as well as the "tribe" trigger, which is at the root of racial prejudice.
More positively, the flipside of snapping in anger, we learn, is that the same parts of the brain can also trigger heroic behaviour. Hooray!
And even if understanding how our amygdala and prefrontal cortex react in situations of stress doesn't immediately fix how we handle stressful situations, at least it might offer the possibility of later analysis, which, if we're honest, is surely a good place to start.
A secret Santa gift for anyone who ever loses it, or works with kids who do.
5. Battle Hymn of the Tiger Teachers: The Michaela Way by Katharine Birbalsingh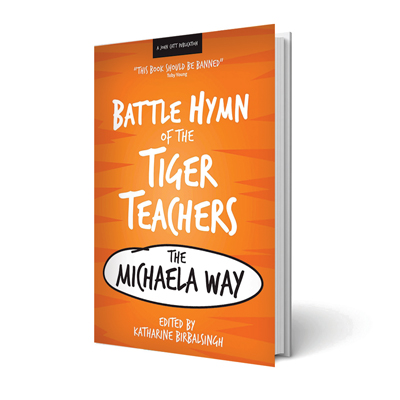 If you're active on social media, you'll have seen that this was THE education book of early December. Michaela free school in west London has courted publicity since the get-go and the launch of Battle Hymn of the Tiger Teachers didn't disappoint.
And while our review (by Jules Daulby) will be in the first edition of the new year, we had to get a mention here, as really, who wouldn't like a copy of this in their Christmas stocking?
With each chapter written by a loyal staff member touting the virtues of the "Michaela way" – making bold statements such as "We don't mark books" or "We ban Captain Underpants from the library" – it's nothing if not evangelical. Having read the book, however, watched its live-streamed launch and followed the ensuing debates on Twitter with an unhealthy fascination, what we can say is that it's certainly got people talking about pedagogy.
So while Michaela may be like Marmite, if you think there's something to be gained from a heated exchange of ideas – and we do – then you have to admire the way the entire Michaela army has nailed their colours to the mast… then stood firm, prepared to field the onslaught.
A Christmas gift for teachers who have to be up with the latest trend.