Early Excellence, the popular baseline assessment provider whose observation-based model was favoured by 70 per cent of primary schools, is "surprised" by the government's preference for a test-based approach for assessing reception pupils.
The Department for Education (DfE) last week announced it wants to scrap key stage 1 SATs and potentially replace them with a new baseline test completed by pupils when they start school.
It follows the government's abandonment of three existing baseline tests, which cost millions to develop and implement. The tests varied in their approach – one involved observation; two were test-based. All were abandoned as a valid basis for a school performance measure last April.
However, the new announcement suggests the return of a test, which a source says is likely to be online.
Jan Dubiel, national director of Early Excellence, said it is "surprising" the government wants to go down a test-based route after it was heavily snubbed by the schools community.
His organisation's model, chosen by more than 12,500 primary schools (about 70 per cent), did not include any predetermined tests, but instead required reception year practitioners to build knowledge of a child through observations, interactions and daily activities.
Dubiel told Schools Week: "It is weird the Department for Education seems to want to do the same thing again, but not take into account . . .  the clear and overwhelming rejection of a test-based approach.
"A formal test-based approach, such as using a tablet or pre-set questions, is unlikely to produce the information we need to truly understand the learning and development of children at this young age, and therefore is unable to allow schools to be accountable."
But Rob Coe (pictured below right), director of Durham University's Centre for Evaluation and Monitoring, another approved provider of last year's baseline, said a test-based approach was more "efficient and generally better" than observations, but warned that the DfE could face boycotts if the approach was forced on schools.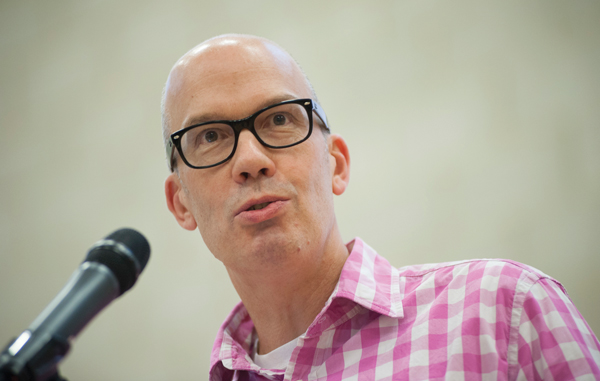 "If this new test assessment happens at a stroke and is imposed on people I can see we might be looking at boycotts," he said.
"It doesn't mean the DfE's preferred approach is wrong, but I do think teacher choice needs to be taken into account."
He added that staying with one provider for delivery "keeps it simple" and was the right move.
The DfE abandoned the controversial tests after a study showed that the three approved assessments were not comparable.
"They [government] set it up to fail," Coe said. "I can see politically the DfE is not going to go down the route of multiple providers again. But the reason it didn't work was because the DfE didn't manage it properly."
He added that his organisation would contribute to the consultation but would "wait to see" the DfE's tender criteria before putting a bid in to be the provider.
Catherine Kirkup, acting head of the National Foundation for Educational Research's centre for assessment, the third provider of last year's baseline, said her organisation would contribute to the consultation and would "definitely be interested in developing an appropriate assessment".
Dubiel said he understood that the government would this time recruit a single provider instead of three.
Early Excellence would "see what happens" with the tender process before deciding whether to get involved.