Only two of the 10 largest multi-academy trusts in England have fully complied with their new legal duty to allow training organisations the chance to speak to pupils about technical qualifications and apprenticeships.
The so-called Baker Clause came into force on January 2, and requires all schools to publish a policy statement on their websites. But a Schools Week investigation has found that most large trusts have failed to meet that duty.
Lord Baker, the former education secretary behind the new law, is concerned enough to write to the government demanding for action.
We know that many schools will try to resist this, but it's very important that it should be implemented more rigorously
The Baker Clause was introduced as an amendment to the Technical and Further Education Act, which was made law last May. It means every school must give training providers access to every pupil in years 8 to 13, so they can find out about non-academic routes.
According to the Department for Education's statutory guidance, schools needed to have published "a policy statement setting out their arrangements for provider access", which "should be made available on the school website" by January 2.
This must explain how to arrange access, which premises or facilities can be used, and the grounds for granting or refusing requests.
When Baker prosed the changes in February last year he acknowledged the move was likely to be "met with great hostility in every school in the country".
Nevertheless, he told Schools Week this had been a "very, very poor start".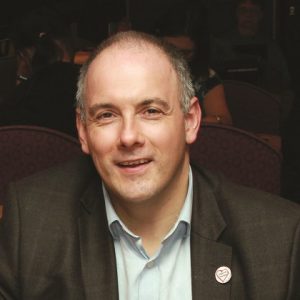 "I am going to write to [academies minister] Lord Agnew about it. It's really a matter for the government to chase them up," he said, though he admitted he was not surprised.
"We know that many schools will try to resist this, but it's very important that it should be implemented more rigorously."
Robert Halfon, a former skills minister who now chairs the parliamentary education committee, has also pledged to write to Agnew, and said trusts "must get their act together".
"Parliament has legislated for this requirement for a very good reason – it's vital that more is done to promote technical education," he said.
"I shall be writing to the minister to establish what efforts the Department for Education have made to ensure academies publish these policy statements, and what actions they intend to undertake to ensure academies up their game and comply with the law."
The DfE did not respond to repeated requests for comment.
Two out of 10 ain't good: Our investigation
Schools Week looked at the central websites of the 10 largest academy trusts and the websites of a sample of 10 per cent of their schools to check if policy statements had been published. The trusts were then contacted and asked to provide the documents, along with evidence they had been published online.
Of the 10 trusts investigated, only The Kemnal Academies Trust (TKAT) and Delta Academies Trust responded with a copy of their statement and proof of publication. Plymouth CAST provided its access policy document, which is available on its trust website, but admitted it had not published it on the sites of its two secondary schools yet.
Ark Schools, Academies Enterprise Trust (AET), the David Ross Education Trust and Oasis Community Learning admitted that they had yet to comply with the new legal requirements.
An Ark spokesperson said the trust was "in the process of finalising policy templates" for schools.
"We hope to have this completed within the next couple of weeks," they said.
AET's spokesperson said it was working with schools to get the statement published "as soon as possible", while DRET's spokesperson said their trust was "close to finalising the policy, which will be published shortly".
The Harris Federation did not respond to Schools Week's enquiries, though we did find a document on one of its academy's websites which appeared to contain the relevant information.
United Learning and Ormiston Academies Trust did not respond, despite repeated requests for comment.
Was the deadline fair?
During the course of the investigation, Schools Week heard from some trusts that the January 2 deadline had been difficult to meet as the Christmas period had been busy, and most schools had not yet returned to school by then.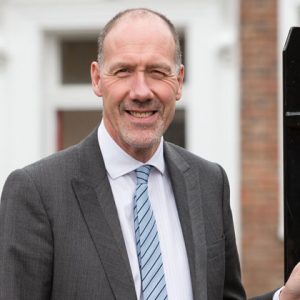 Geoff Barton, the general secretary of the Association of School and College Leaders, defended the "slight delay", given the "tight timescale".
"The guidance was only published on November 23 in the busy period before the Christmas holiday," he said.
"The policy statement has to include procedures for accommodating access requests as well as details of the premises and facilities that will be provided, and clearly this does require some thought and planning."
There are also conflicting reports over how well the government promoted the new duty.
Marcus Taylor, the chief operating officer of Plymouth CAST, told Schools Week the trust felt the new requirements had "not been well advertised".
"We are not aware of any official correspondence to parent multi academy trusts on the matter," he claimed
But in a response to a written question in early December, the academies minister Lord Agnew said the government had communicated with schools throughout the autumn term to "explain how to comply with the new law and allow them sufficient time to prepare for its commencement".
The DfE published information on its website and communicated directly with school governors, head teachers and careers leaders, Agnew insisted. Ministers were also due to remind schools of their legal duty again in December.
Since January 17, when Schools Week began its investigation, the DfE has tweeted twice with the link to its new careers guidance. It had shared the same tweet on January 8 and 12.
What is Ofsted's duty to enforce the Baker Clause?
In answer to a written question about what steps had been taken to ensure all schools were aware of their responsibilities under the Baker Clause, academies minister Lord Agnew said on December 6 that Ofsted would "take account of this statutory guidance when developing its approach to assessing careers provision".
Where statutory requirements are not being met, it will be "considered for inclusion in the inspection report as a key point for improvement".
An Ofsted spokesperson told Schools Week that the inspectorate "will continue to consider careers guidance in line with the common inspection framework and school inspection handbook".
"In assessing the effectiveness of 16-to-19 study programmes, inspectors look at whether learners are receiving high-quality, impartial careers guidance that enables them to make well-informed decisions about their future plans."
The legal view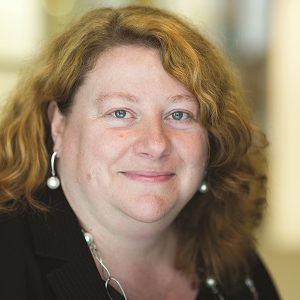 Caraline Johnson, head of education at the law firm Bates Wells Braithwaite, said her firm had informed all its education clients about the Baker Clause requirement before Christmas.
"Even though there was a bit of publicity around it when the act was going through, it kind of slipped off the radar," she said. "Strictly speaking, schools should have put something up on January 2."
If a school has not complied with the clause, she said, the first sign of trouble would be "for someone to make a complaint".
"It would be dependent on someone being aggrieved about not having been able to find it". Then it would go through the school's complaints procedure, and it would presumably be rectified, she said
"If a school simply refuses to do it for a very long period of time, then obviously it's a breach of statute and if it were an academy the ESFA would take action."
What should schools do?
Schools should all now have a policy statement that sets out how they will ensure education and training providers can access every pupil in years 8 to 13, to inform them about technical education and apprenticeships. This statement must be published and made available on the school's website.
The DfE has full details on what should be included in its statutory careers guidance and access for education and training providers, which can be found here: http://bit.ly/2D8IUse
The document also includes a handy template which schools can lift and adapt to suit their needs.
For an example of how one trust has implemented the Baker Clause requirements, see the site of Rainham School for Girls, a member of The Kemnal Academies Trust, which has included a provider access statement in its careers policy:
http://www.rainhamgirls-tkat.org/135/policies