The general secretaries behind two unions facing rumours of a potential merger have said it could be discussed at their conferences this spring, but admitted any such decision is down to their members.
There has been various report over the past 12 months that the National Union of Teachers (NUT) and the Association of Teachers and Lecturers (ATL) could join together to create a "super union".
But rumours among the education sector have intensified recently with the unions releasing various joint press statements.
Today at a joint press briefing hosted by the unions – around baseline testing – they were asked directly about a potential merger.
Mary Bousted, general secretary of ATL (pictured right), said: "We work closely with all the education unions – we work particularly closely with the NUT.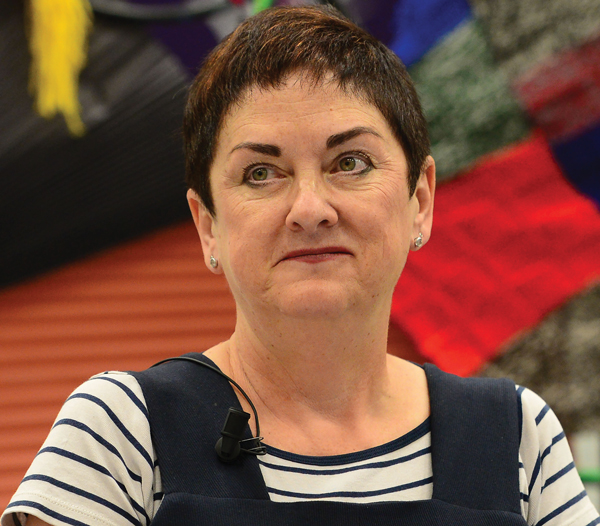 "We are seeing where that leads us. We will take a report to conference which lays out the achievements we had working together, but beyond that I can say no more. It's up to conference to decide."
Christine Blower, the NUT's general secretary who is due to stand down this year, also confirmed a similar report would be submitted at their annual conference in spring.
But both chiefs insisted there would be no explicit recommendation presented to conference about a merger.
Ms Blower said: "There will be a report of what we've done and there will be a discussion about that.
"We will continue to work together. Clearly there is a discussion to be had at conference about whether we continue to work together."
When asked directly about whether a merger would be a good idea, Ms Blower added: "We've never had any policies that wrote down the word merger.
"Our aspiration is to be a united voice of the teaching profession. Talk of merger is not really where we are. We are talking about what we can achieve by working together."
She added: "For us this is business as usual to try and get teachers unions working as closely as possible."
It's up to conference to decide
The idea of "joint working" between the two unions was borne at last year's conferences. However a closed-doors discussion among delegates at the NUT was reportedly held where some members raised concerns a merger could dilute their "progressive political approach".
But Ms Bousted added today: "Whatever futures we have, we have to be assured that we can work together effectively in order to achieve better outcomes for teachers and children.
"This is a process that has many potential outcomes. Whichever we end up with will have been explored comprehensively. Working together is not something that will be rushed."