Adrian Packer is the man you call in a crisis. It's a reputation he earned after setting up the first free school sponsored by a Premier League football club (Everton free school) in just three months.
He's also taken over two Birmingham schools enveloped in the so-called Trojan Horse scandal and, following a financial scandal earlier this year, is now overseeing schools in the city run by the Perry Beeches academy trust.
"It's the idea of stepping up, stepping forward. Probably, on reflection, there's also a lot of ego involved."
It's also, he says, the romance of a fairytale ending.
Packer puts this down to his father Brian Packer, a "humble and unassuming" boxer from Kent, and it's a story he recalls with a sparkle in his eyes and the giddiness of an excited child.
It goes like this: Packer Snr was knocked out on a split points decision in the first round of the 1964 Tokyo Olympics to the home favourite Takao Sakurai, who went on to win gold.
"My dad never got over that, he's only just been able to watch the Olympics again. Everything for him as a professional boxer was to line up a situation where he could fight the same boxer for the world title, and win."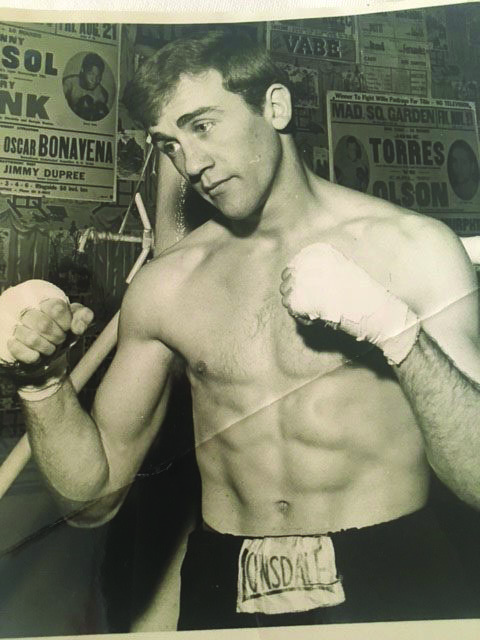 But the Hollywood ending proved elusive. Packer Snr suffered a career-ending injury just a few fights away from a rematch.
He went back to welding, but his business went bust. The family home was repossessed and, aged 14, Adrian saw his father suffer from depression and later sectioned.
Confronting the mental illness of his father built a steely resolve. "In the middle of insanity you're forced into finding a form of sense… reason in madness."
It stood him in good stead.
In the summer of 2014, Rockwood academy in Birmingham – formerly known as Park View – had been put into special measures, the school's full board of trustees had stood down; and everyone from the council to the Department for Education (DfE) were investigating a supposed plot by Muslim hardliners to gain control of schools in the city. It was branded "Trojan Horse" and Rockwood was said to be at the heart of it.
"It was mad. What was happening there [at Rockwood] was mad. It was introspective."
Packer took over as interim principal in September of that year. "I said 'I'll do it for a year'. It was crazy, really. Career suicide. But the more I heard, the more I felt compelled to do something."
His father's story again comes to the fore. "It's what happens when things go wrong, and wanting to put yourself in the middle of that to find a way forward, to make sense of it."
The school had no governors, no leader and was subject to unrelenting media scrutiny. "There was some really horrible stuff."
Packer highlights what he called the "caricaturing of Islamic ethos", giving an example of a local television reporter standing outside the school to deliver a story about a new terrorism bill. "I think that's really dangerous."
His health deteriorated to the point where his family begged him to reassess.
"It was like watching your career go down the pan. But I was so bloody stubborn, nothing was going to stop me. The more difficult, the more I wanted to do it."
While the fall-out continued to make national news, Packer built a team that shared his determination and resilience.
I said 'what do you want to know? Look around. We're not making bombs'
In April last year Ofsted rated the school good, with inspectors praising Packer and his leadership team for their "passion and determination".
Packer is also much less cautious of journalists now and says his experience taught him about openness.
After one national newspaper story left him incandescent, he invited the journalist into school. "I said 'what do you want to know? Look around. We're not making bombs'.
"[The story] was favourable. Actually, I learned a lesson there about openness. I absolutely didn't need to do this job. But I wanted to. And the fact that I wanted to isn't something that I should apologise for."
Life had been a lot easier for Packer. He spent 12 years as senior artistic director at the Brit School, a selective state school in south London for the country's finest young performers and where he did his teacher training.
It's apt we meet at the Birmingham Repertory Theatre, where he talks with an infectious smile and the dramatic hand movements that give away his connections to the stage.
"I was in my element. I was directing plays, I spent most my time in the theatre, and I taught some fantastic people."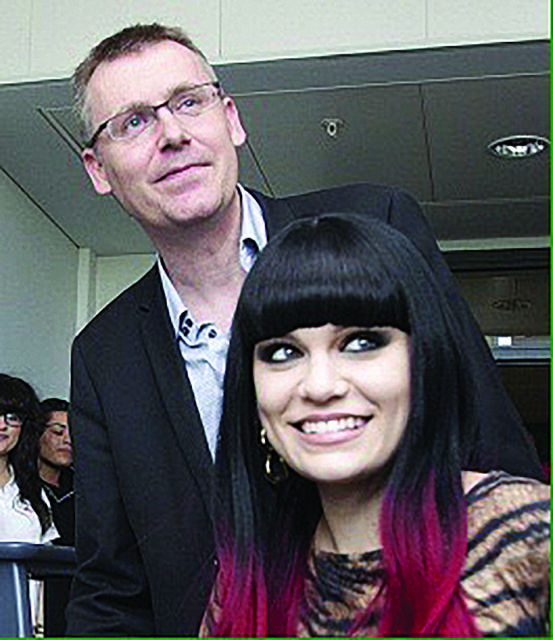 Notable alumni include Amy Winehouse and Jessie J.
"When you're caught up in the romance of it all [what you forget], is that actually its 100 per cent selective. The kids that go there are pretty talented… What did we do really?
"Had I lost my grounding of what I really believed in, in terms of providing these opportunities to all kids, and kids from areas of deprivation?"
Kids like Packer.
Struggling with his father's illness and "a lack of pastoral care" in the 80s, Packer became disaffected at school.
But taking part in one of his sister's ballet classes, which he admits was purely "so he could look at girls", offered an opportunity to express himself.
He saw an opening – a chance to become an actor and complete his father's story (if he couldn't be a boxer he would learn how to act and play his dad in a Hollywood film).
He saw an advert in the local paper to gain an Equity card, but the job was for a dancer in Mexico.
Aged 18, he left the country, and ended up working in the circus and performing for tourists in hotels.
"I wasn't good at dancing, so they made me the magic boy."
It was at one of the hotels where Packer met his wife.
They settled down and Packer started his own business in Mexico running adult education schools, but moved back to the UK after their first child, George, was born.
Work was thin on the ground, so Packer took up volunteering at St Margaret's primary school, in Rochester, Kent, under an "earn your dole money" scheme.
Most of the school's pupils came from Asian backgrounds and Packer mentored pupils with behavioural difficulties. "Again, I was romanticising and I thought 'we're going to do Shakespeare with these kids'."
He started running workshops and wrote "how to" guides for other teachers, before the Brit School came calling.
In 2008, he helped to set up the Birmingham Ormiston academy, a new school sponsored by the Brit School to become the fame academy of the Midlands, before becoming principal designate in 2012 of the Everton free school, an alternative provision sponsored by the premier league club.
"I needed to get away from that world of going to Brit awards and hanging out with the world of the arts, to basically connect with what I believe in as an educationist."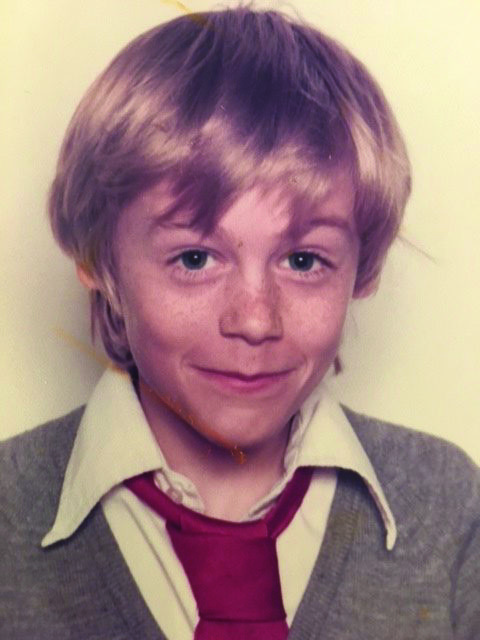 He got the job in the June of 2012. "There were blank pieces of paper everywhere. There was no staff, no buildings and no curriculum. It was terrifying."
Packer said his stubbornness helped the Everton free school to open on time just three months later, averting a "high-profile disaster". "It wasn't brilliant. It took time and it's still developing."
His close work with Colin Diamond at the DfE prompted the Trojan Horse call. And, after setting up the CORE trust to run Rockwood and later Nansen primary school, his ear was twisted for another high-profile challenge.
Packer was approached to become a member of the Perry Beeches trust in July this year, parachuted in after financial irregularities uncovered by a government investigation sparked the resignation of superhead Liam Nolan.
He said the team is still "open minded" about the future and won't commit to any plan until "we're absolutely sure it is the right solution for each of the schools and that everything we do is sound from a financial and legal perspective".
It's clear Packer can't keep still. "I get bored and I get twitchy and I like to be busy."
He is also a member of the Liverpool Institute for Performing Arts (LIPA) Council, after helping to co-found the LIPA primary free school in 2014, and has just helped the LIPA sixth form to open this month. He's also a governor at the Birmingham PRU.
He makes the most of his connections, with sport and arts playing a big role in his schools.
In the intervening months between our interview and writing up this profile, I received a press release revealing Packer's newest role. He's been appointed a non-executive director of ukactive.
The group, headed by Paralympian Baroness Tanni Grey-Thompson, aims to increase access to sport for youngsters.
He still hasn't given up the gold medal dream.
__________________________________________________
It's a personal thing
What would be your one tip for any teachers taking on a school in trouble?
You have to listen to as many people, as quickly as possible, and be clear about what the priorities are. And you really do have to have an open mind.
If you were invisible, what would you do?
Do an assembly about standing out from the crowd.
Great piece of advice you've received?
On his 16th birthday, my eldest son received a card from his younger brother saying "Happy birthday George. Don't mess up your life." Good, simple advice for anyone.
If you could live in any time in history, when would it be and why?
Tokyo Olympics 1964. My dad is frustrated to this day that he didn't perform at his best out there but I burst with pride when I announce (often) that my father was an Olympian. I would love to have shared that with him at the time and been there to console him when he lost narrowly to the eventual gold medallist.
What's your morning routine?
Shout at rubbish television, then take my tablets and deliberate over the complexity of hair product choices.
Family and pets aside, what item would you save if your house was on fire?
My tennis racket. My sons call me Packer the Hacker because of my very unattractive style of play. They bought me the racket (it's a good one) for my 40th birthday and it has allowed me to finesse my hack to the very highest standard.