An academy trust is closing all three of its academies over the coronavirus scare "because its schools have some students of Italian origin".
In a letter to parents, the Khalsa Academies Trust said it has closed the schools for a "deep clean" across the next two days.
Parents were told this was based on advice given to schools by the government and "because our schools have some students of Italian origin". The schools are Khalsa Academy Wolverhampton, Khalsa Secondary Academy, in Buckinghamshire, and Atam Academy, in London.
But the trust has since clarified that its decision is based on concerns about "students who either visited Northern Italy, or have had relatives or friends who visited them from category 1 and 2 regions, over the half term break".
"Given that volume of connections to affected areas, we feel it is prudent to shut the schools so that a deep-clean can be undertaken," said chief executive Nick Kandola in a statement. "This is as a precautionary measure to protect the health of our children and staff."
The Guardian reported today that the virus has so far killed 12 people in Italy, with cases in the country having reached 378. A total of 11 Italian towns are in lockdown.
Public Health England has advised people returning from northern Italy to self-isolate if they show symptoms.
At least a dozen schools have been reported to have closed after staff and pupils returned from skiing trips to coronavirus-hit regions of the country.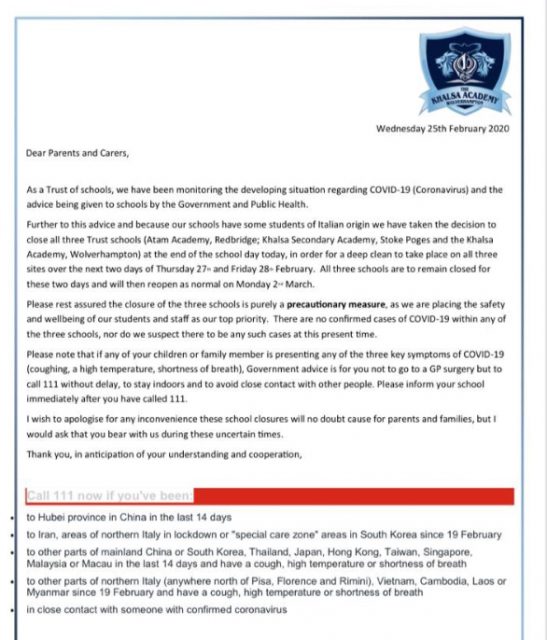 However Public Health England (PHE) has reiterated it is not advising schools to shut in an attempt to stop the virus spreading.
The Guardian reported that the organisation's medical director, Paul Cosford, said: "Schools have to take difficult decisions given the complexity of issues that they are facing. What I would say is that our general advice is not to close schools.
"What we are clear about is if you have been in the area of northern Italy of concern and you have symptoms – it is a cough, shortness of breath or fever – then you do need to self-isolate, you need to phone NHS 111 and await advice for further assessment or testing.
He added PHE was on hand to talk to schools about their "specific circumstances" and "help them make the right decisions for them".
Richard Pollock, head teacher of Cransley School in Cheshire, which closed after some pupils showed flu-like symptoms, said he had made the decision after despite PHE advice that the school should stay open.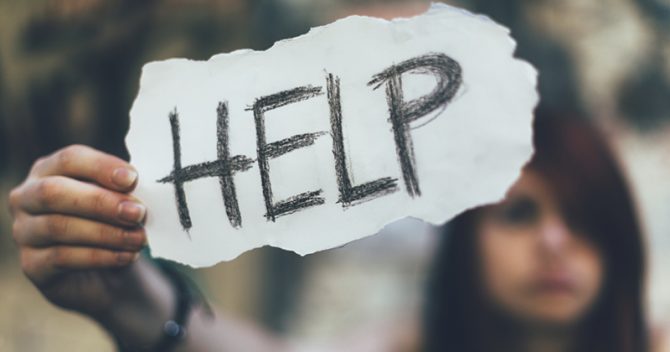 In a letter to parents, he said both he and the school's governors believe it was the best way to "completely minimise possible spread of infection… During this time, the school will be able to conduct a deep clean, and monitor the results of tests amongst those pupils who are currently showing flu-like symptoms."
However headteachers have reportedly said advice over the virus has been "inconsistent".
At the Khalsa schools, parents were told the closure is "purely a precautionary measure, as we are placing the safety and wellbeing of our students and staff as a top priority".
"There are no confirmed cases of COVID-19 within any of the three schools, nor do we suspect there to be any such cases at this present time."
All schools will reopen at the start of next week, the trust told Schools Week.