School governing bodies are too large, and in some cases deliver a 'shocking' level of oversight, the education minister responsible for academies said today.
Speaking in London at the annual conference of the Independent Academies Association (IAA), Lord Nash (pictured) said that, coming from the business world – where company boards had no space for "passengers" – the standard of school governance had left him dismayed.
"I was pretty shocked at the poor quality of governance I have seen in many schools," he said.
Lord Nash went on to say that studies had indicated that just six or seven people on the board was the ideal size for running an organisation.
I was pretty shocked at the poor quality of governance
On governance, Lord Nash also said that a suggestion raised earlier in the conference – that governing bodies all produce an annual report, and hold an annual meeting was  "a very interesting idea", and one that he would look at.
Lord Nash also hinted that there could be further reform on governance. He said that in many cases failing schools had a failing governing body – who then got a say in what happened to the school. He suggested that something could be done about this, but would not be drawn further.
He also used his speech as an opportunity to talk about the government's new 'middle tier' of regional schools commissioners (RSCs) and headteacher boards.
He said that this came in response to consensus that decisions should be taken at a level nearer to individual schools.
That is a proposal which I am sure would start in tears and rapidly descend to absolute chaos
RSCs had a role in tackling underperformance and boosting the number of academy sponsor, he said.
Lord Nash went on to say, by the time of the election next year, he expected there would be "substantial buy-in" to the RSC model.
Making a nod to the title of the conference – Life after Gove: Which way now for our academies? – Lord Nash said that there had been some change in style and presentation since the former education secretary's departure, "but there will be no change in delivery"
He thought the government had done "pretty well" at protecting the education budget, but that after next year's general election "certainly there will not be a lot more money".
And in response to a question about the possibility of merging Ofsted and the Education Funding Agency, Lord Nash said: "That is a proposal which I am sure would start in tears and rapidly descend to absolute chaos".
——————————————————————————————————————-
Schools Week also caught up with the IAA chair and Executive Principal of Dixons Academies in Bradford, Nick Weller, for a question and answer session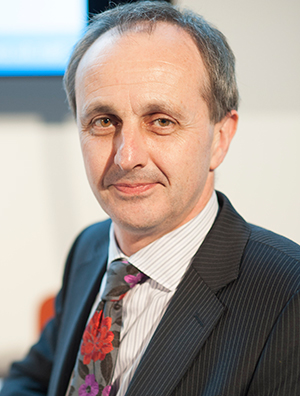 With less than a year until the general election, where does the academies movement stand?
I think all three have major political parties have reached quite a remarkable level of consensus around education policy.
There are not really the sort of fundamental threats to the movement as a whole. The real challenges to the movement lie less now in the political landscape around us, and more in the composition of academy chains – in the rate at which some have been allowed to grow, and the reputational damage that could do if they prove not to be effective.
The IAA's recent manifesto calls for all schools to become part of a multi-academy trust or some other form of "hard federation". What was the thinking behind this?
We're not looking for mass-academisation of the system. But we do believe that people should join a wider trust. That might be an academy trust. Depending who's in power, they may come up with alternative arrangements.
It's not just about banging the drum, it's about whether or not academies can demonstrate impact
What we're looking for is formalised partnerships. And obviously academisation is one way of doing that. There have been other things like foundation trusts in the past which could also deliver that – I don't think we would want to get over obsessed with the structure.
In a session this morning, one of the panellists suggested that academies should do more to bang the drum for reform. Would you agree with that?
I think there's some truth in that. And I think actually the panellists challenge was a bit harder than that.
It wasn't just about whether we're banging the drum, it's about whether or not academies can demonstrate impact. Whether we can actually demonstrate that we are driving achievement.
And across the movement I think there is clear evidence of that. The latest Ofsted chief inspector report very clearly demonstrated that academies are doing better than other schools in the system. So in a sense, it helps if other external bodies are pointing that out.
What role does the IAA play now the academies landscape has changed so much, and the number of academies has grown so vastly?
The IAA was rooted in the first 200 worst schools in country that were going to be turned around by the Blair government.
These days we are still rooted in that part of the market, and the other 50 per cent are probably like-minded converters – so converters who are not just interested in academisation as a way of being 'grant-maintained-plus', but are actually taking on a system leadership role, either through teaching school alliances or maybe even by taking on and sponsoring schools in more vulnerable positions than they are.
Interestingly, membership is growing among free schools, and as you have seen today, there have been some very strong voices at the conference from special school academies.
How have you found the day?
The feedback we've had so far has been very strong. I think the conference has had a flow to it, with some very interesting speakers.
And what's going on at the moment – the sharing of our members' ideas and innovations, and a chance to network – that is the core of what we do.