Latin and classics should be taught "in every primary school" with ancient Greek added at secondary level, says a leading academic.
Professor Dennis Hayes, from the University of Derby, warns that Latin and classics, like modern languages, are becoming "the preserve of public schools", and that the revival of classics in state schools would "transform education".
His claims come as the government prepares to force independent schools to support state sector teachers to deliver such subjects. As part of its green paper reforms, the Department for Education wants to make independent schools do more to justify their charitable status, which gives them tax breaks.
In its consultation document, the department highlights the work of the York Independent-State School Partnership, which provides Latin GCSEs to maintained school pupils and night training for teachers as an example of good practice.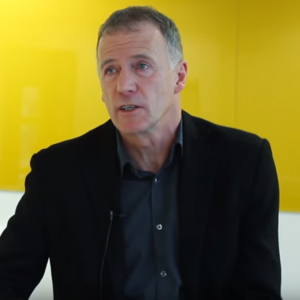 But Hayes urged state schools themselves to offer a classical education.
"As a minimum Latin and classics should be taught in every primary school and continued into secondary school with the addition of ancient Greek," said Hayes, adding that the subjects could be offered by state schools through the Classics for All programme or the use of retired Latin teachers.
He said he wants to "start a debate" about his proposals in his home county of Derbyshire. It follows critical comments he made at the Commons education committee's purpose of education conference last week.
"If you go to Derbyshire schools, the kids are basically not learning anything.
"There's these lovely kids in Shirebrook for instance. They're great kids, but they're not being taught anything. They would love Latin."
Hayes said the teachers in his teacher training session would "hate" the idea of a move to teach classics in all schools, because they "think the only thing you need is Google. They confuse information with knowledge".
We have high-flyers like other areas, but Latin doesn't make futures
But Marian Stockdale, a Labour politician who represents Shirebrook on Derbyshire County Council, said Hayes was "out of touch" with schools in the area. Results for the county were good "on the whole".
"Latin would more than likely be the last thing many will want to take up," she said, calling the proposals in the green paper "outdated, antiquated and completely out of touch".
"I can't see schools falling over themselves to take up the offer in the working-class areas. We have high-flyers like other areas, but Latin doesn't make futures."
Mary Beard, the renowned University of Cambridge classical scholar, told Schools Week there was "no magic bullet", and that the education community needed to be "careful about putting all eggs in one basket".
"There are all kinds of subjects that raise children's aspirations. That said, Latin, Greek and classical civilisation can be an eye-opener.
"They offer all kinds of new ways of understanding the modern world as well as the ancient, and they are a wonderful way of exploring foundational literature and ideas, without having to ask the way to the train station in them."