A-level reform will leave sixth-form students facing increasingly difficult curriculum decisions and decreased attainment.
Change is an inevitability that all teachers have become accustomed to in recent years. Adapting to survive and remain competitive is a necessity.
A-level reform, in particular A-level decoupling, is the latest in a raft of government-led changes intended to increase the rigour of the UK education system.
Currently, AS-level qualifications are awarded in their own right; however they also contribute to the first part of the achievement of a full A-level qualification. A-level decoupling is the government decision to change AS-levels into solely standalone qualifications that no longer contribute to A-levels.
Regardless of your political persuasion, crucial changes that affect the educational opportunities of young people must be reflected upon objectively. That said, despite my best efforts, I cannot perceive any notable benefits I teach.
There are significant ramifications for students. First, it may limit the breadth of subjects on offer and deter them from choosing subjects regarded as difficult or outside their current career aspiration.
Second, students will be effectively locked in to a subject for two years. Course choices made after GCSE results will carry even more weight.
Finally, they will no longer have the option to drop their weakest or least enjoyable subject after year one – but still gaining an AS. This will likely decrease student attainment with students dropping a subject and gaining nothing, or continuing a year-long slog to the detriment of their other preferred subject grades.
For sixth forms and colleges, the following questions also arise:
– Which subjects should we offer as standalone AS-levels, or full A-levels, and which as both? (Does staffing capacity and student intake even allow for more than one class?)
– Can we still offer challenging subjects that are often dropped by our students after AS?
– Do entry requirements for A-levels need to be raised to deter lower attainers and secure high achievement and retention over the two years?
It is also unclear how best we can advise students regarding their AS and A-level choices, as well as the best way to move the curriculum or timetable to give the flexibilities needed.
Fringe or challenging subjects will no longer be offered, which could hinder future student recruitment
I oversee a modest-sized sixth form that offers academic and vocational pathways. We offer about 10 AS/A-levels, and the varying popularity and the breadth of courses mean some class sizes are very small. However, this cost is offset by the value placed on providing our learners with a broad and balanced diet of qualifications.
My approach to dealing with A-level decoupling for 2015/16 is simple. Staffing restrictions and the number of students entering sixth form on the academic pathways mean that we will not offer the new AS qualifications. This will make the advice we give to students and parents easy.
Curriculum decisions, conversely, will be increasingly difficult. The subjects offered in sixth form will be led by student uptake and judged against a minimum class size benchmark. Undoubtedly, this will result in some fringe or challenging subjects no longer being offered, which could consequently hinder future student recruitment.
In your educational setting, these issues and questions must be given a great deal of thought and consideration. Balancing the needs of your students with the reality of what's happening will need careful navigation in the months and years ahead.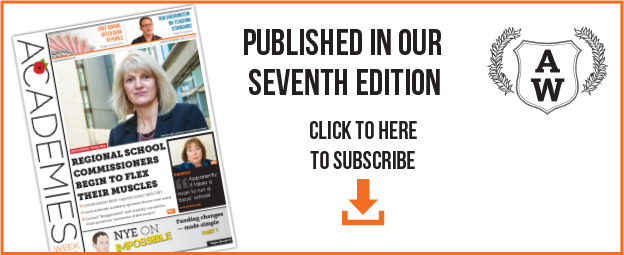 Dennis Simons is Director of learning and progress for post-16 at Magnus Church of England Academy in Newark-on-Trent