I'm in an engineering lab at a UTC in central Birmingham and it's all feeling a bit Black Mirror.
The popular sci-fi series has an episode called The Entire History of You, where a lawyer plays back his work appraisal for his wife and they analyse every gesture of the panel. In this fictional future, most people have a "grain" memory implant behind their ear, allowing every moment of their lives to be filmed through their own eyes.
Here at Aston University Engineering Academy, the cameras are in the ceiling but the principle is the same – every teacher has the option of replaying anything that happened in their classroom and sharing it with a colleague or mentor for blow-by-blow dissection.
Newly-qualified science teacher Chioma Kpogho is one of those who's had the cameras in her classroom since June. She occasionally snips 30-second clips from her lessons, annotates them and sends them to her head of department or mentor to ask their advice on specific problems. "Maybe it's because I'm new to the profession and I'm a naturally enthusiastic person and I get passionate about everything I get involved with," she says, "but I think it's just the way to go. Because sometimes you think, 'I wish there was a way to record what I've just done so I could share it with somebody' – either share a moment of brilliance, or reflect on 'how could I improve that?' or 'how could I repeat that?'"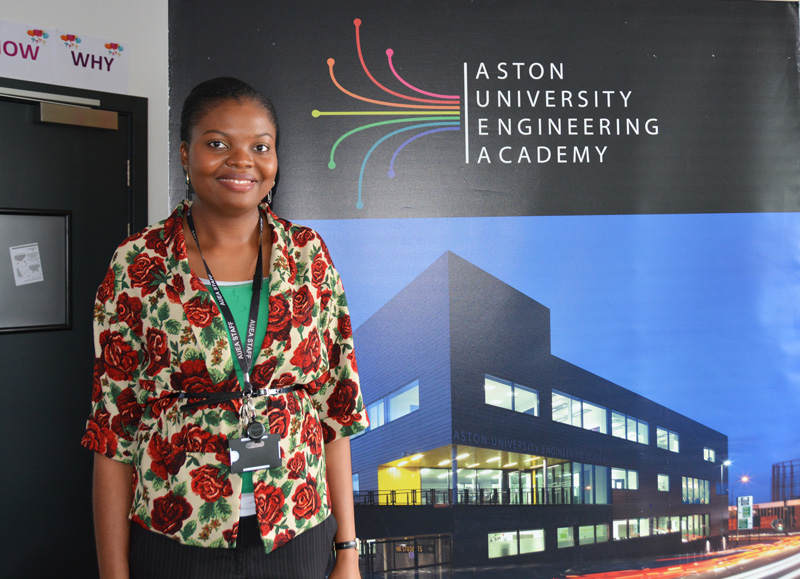 She tells me the story of a child in her most difficult class – which was the class she chose to use for a recent whole-school CPD exercise, in which each teacher was paired with a colleague from another department and they watched an entire hour-long class together and discussed what they could learn or improve.
It was only through watching back her footage that she identified a child she had always assumed was quietly getting on with his work, but on closer inspection, was actually not engaged. "He wasn't doing the exercises, he wasn't writing anything, and I didn't notice because I have 27 other kids, and I was going round talking to the loudest and most disruptive.
"The only time he would try to do something was when I walked round to talk to someone next to him – then he'd make the effort. Until I saw this video, I didn't think about it," she says. "I've been with this boy since September." She repeats this phrase, incredulous.
"By having a talk with him, I discovered that he has actually been coasting through life. He doesn't get in the way – if you ask him to sit there, he'll sit there, if you ask him to pick something up, he'll pick it up, but at the end of the day, that's not why he's here – he's here to learn." Kpogho is now having regular lunches with the boy, to find out more about his life and what motivates him.
It's easy to see why Kpogho was chosen as one of the teachers to introduce to journalists – she's fully bought in. But what about the more jaded teachers; those who are less quick to trust the leadership's intentions, or those who simply don't want to be filmed? Can they opt out?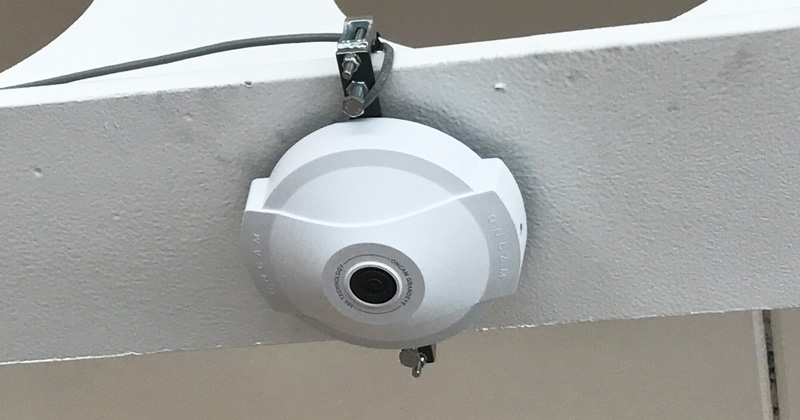 Everyone is filmed, says Andrew Goff, the founder and director of ONVU Learning, the company that makes the product – because their mantra is "As simple as a light switch, or easier". This means there's no set-up – the cameras are recording constantly. But there is a big difference between this and CCTV. Legally, the footage is owned by the teacher, which means no one else can watch it without their permission.
This is all very well in theory, but in practice, doesn't it require a lot of trust in one's school leaders? What if a headteacher was looking for evidence of poor practice – wouldn't it be just a little too tempting to take a peek at the camera footage? "This is where GDPR is brilliant," says Goff. "While there is trust here [in this school], GDPR also inserts a legal layer, in that if a member of the senior leadership team were inadvertently to get access and see someone else's clip, if that ever came to light, then they would have broken the law, because the member of staff wouldn't have given permission."
But how would anyone know? Goff's co-director, Andrew Morgans, explains that the footage is recorded to a box in the classroom, which is automatically wiped once the storage reaches its limit – which is two to four weeks under normal usage. One person in the school acts as the administrator for the whole system and during that two- to four-week window the teacher can request access to a specific timeslot – provided they were teaching in that classroom during those hours. Once they've requested the footage, a clip is created that is uploaded to a Cloud-based platform (all stored in the UK) and a link sent to the teacher, who can then share that clip with authorised persons – colleagues or approved external mentors. At this point there's an additional safety check – a record is kept of who has watched the clip, and how many times, and the permission can be rescinded at any point.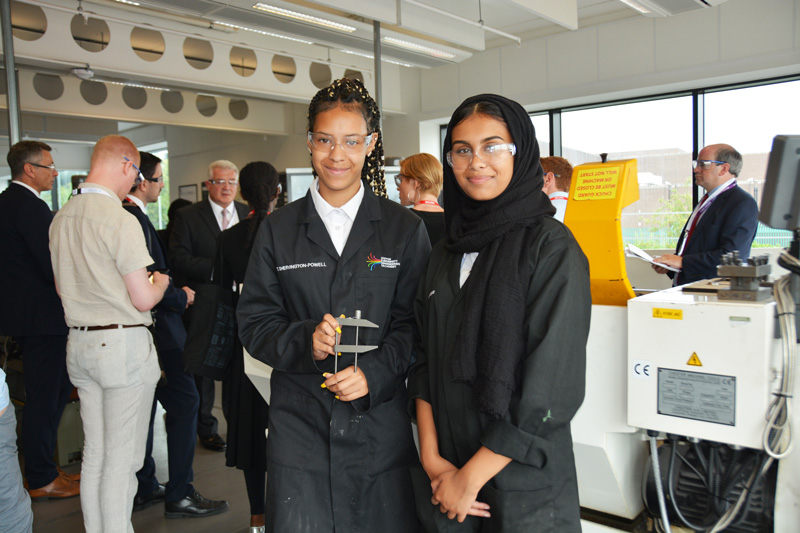 "So if I were to share a video of my teaching with David [Weston]," he jokes, "and if he were to watch it five times, six times, I might go 'what are you doing?' and I can redact it."
Weston is here in his capacity as founder and chief executive of education charity Teacher Development Trust, which has been looking at a variety of ways in which schools use technology for professional development, and he thinks the culture built by the school leadership is crucial.
Where it's been successful, says Weston, schools have worked hard with staff "to make sure they understand that they really own the video. That's been really key. And then also, they've started with staff and almost said 'play with it, experiment with it and see what you think'."
"This isn't about pupil behaviour, it's about staff professional development," adds the UTC's vice-principal, David Chapman. "The only occasion on which [the privacy clause] would be overridden is if it was a significant safeguarding issue. And in our policy we've set out what that is. So parents can't phone up and say, 'We know you've got a camera, review that video because this teacher said this… ' Not at all. That's not fair. It's a safe environment for that member of staff to have their own professional development facilities."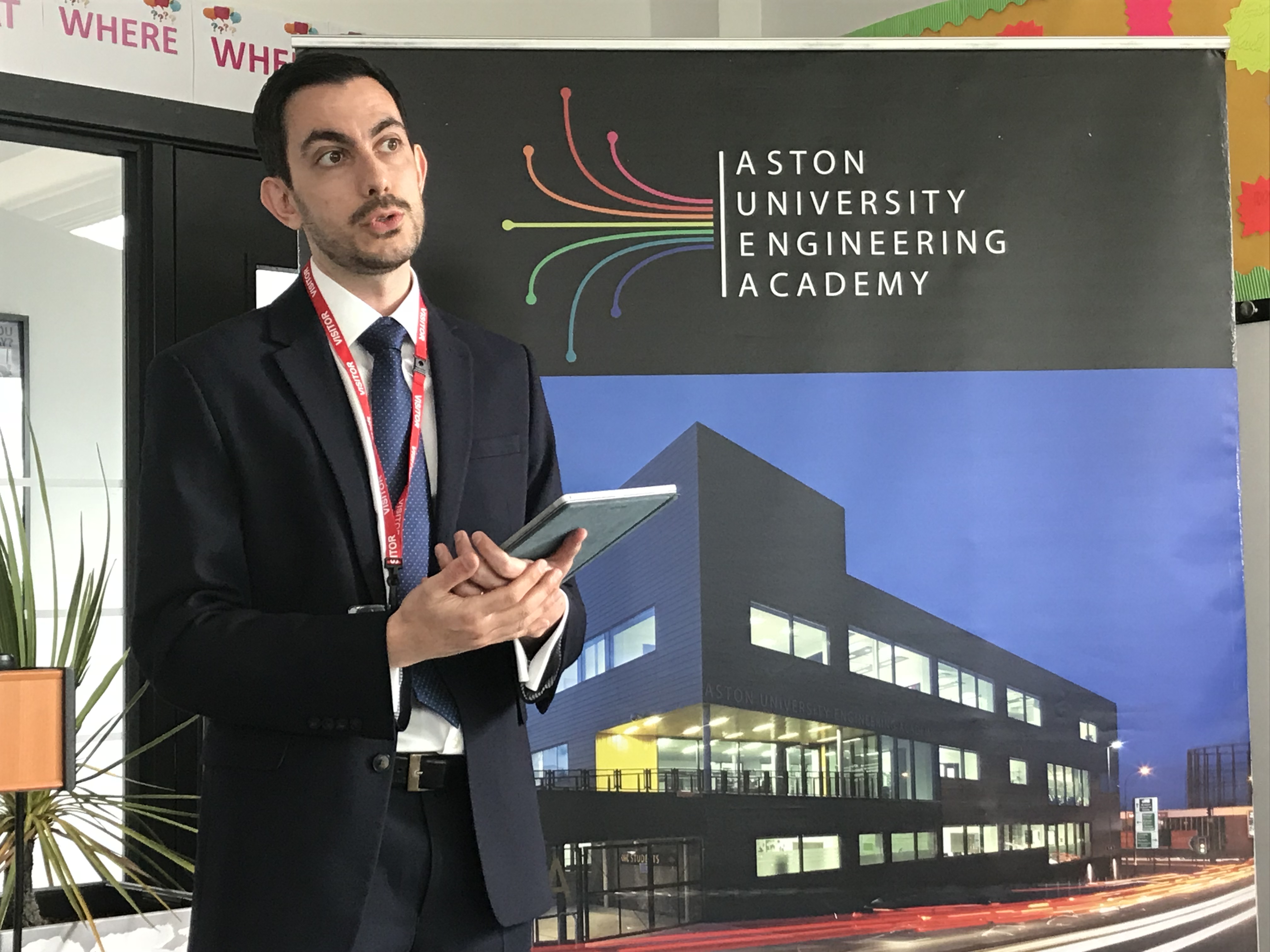 "Our initial aim is to create an atmosphere of trust, because we're going to be sharing our weaknesses with one another," says Zara Sahota, a trainee specialist leader of education for mathematics who has been working out a strategy for using the cameras in departmental CPD.
When done well, Weston thinks "it's really powerful. Just yesterday my colleague was doing one of our CPD audits at a school and lots of the staff she interviewed were saying how video technology was powering up their CPD discussions. So I think it's got a lot of opportunity there."