The number of children withdrawn from school for elective home education has soared by 38 per cent in the past year, councils have reported.
The Association of Directors of Children's Services estimated that 75,668 pupils nationally are being electively home educated as of October 1, up from 54,656 at the same point last year.
The organisation also said it believed around a quarter of those pupils had been taken off school rolls since September 1.
Elective home education is when a child is permanently removed from a school's roll to be educated at home.
Schools Week revealed last month that the government had been forced to intervene after some areas reported increases of more than 200 per cent in elective home education registrations. Some councils reported that the rises were linked to Covid-19.
Now the ADCS, which represents children's services bosses across England, has issued a warning after it found the most common reason cited by parents for home educating their children was due to "health reasons directly related to Covid-19″.
"The pandemic and partial closure of schools has clearly had an impact on the number of families electing to home educate their children once schools fully re-opened," said Gail Tolley, chair of the ADCS educational achievement policy committee.
"Local authorities have a duty to ensure that these children are safe and receiving a good education, yet with the significant increase in the number of EHE children and young people since September, our capacity to maintain contact with all of them is severely stretched."
To arrive at its estimates, the ADCS surveyed 132 councils, then extrapolated the data out to cover all of the 151 local authorities with responsibility for education in England.
Of the estimated 75,668 pupils being electively home educated as of October 1, the ADCS says 19,510 had become EHE since September 1.
The survey also asked respondents to break down their EHE cohort by key stage. The final results show that EHE numbers were highest in key stage 3, followed by key stage 2 and then key stage 4.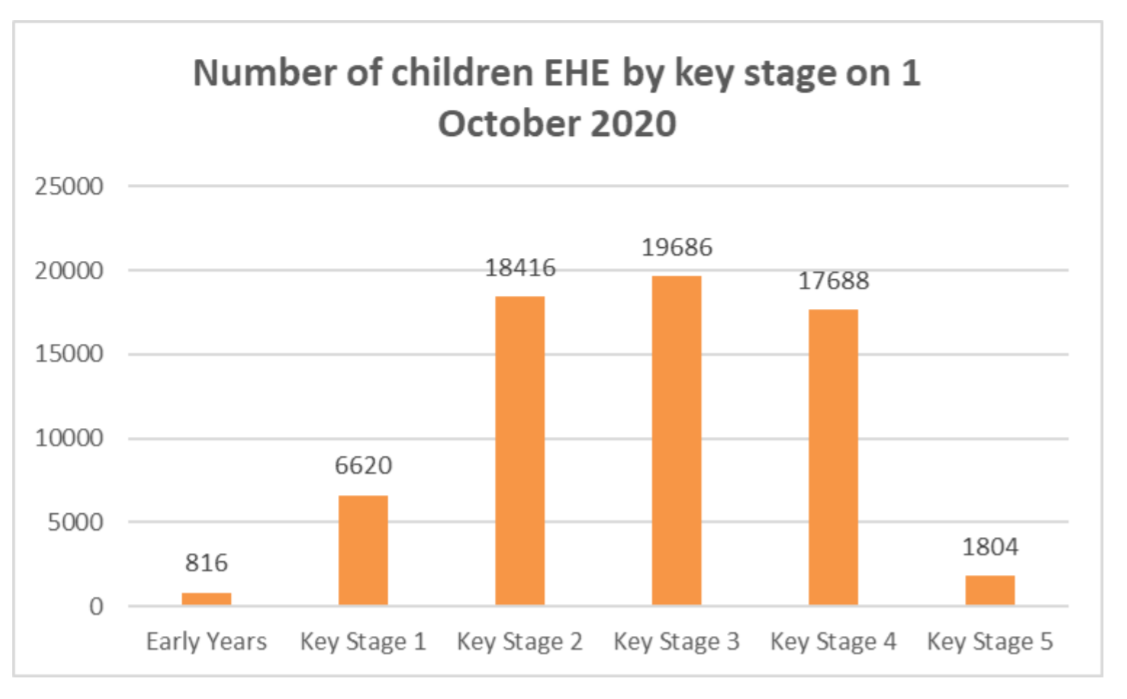 LAs were also asked to select the top three reasons provided by parents or carers for choosing to home educate their children.
Health concerns related to Covid-19 was cited 90 times, the most popular reason. "Philosophical or lifestyle choice" was the next most popular, cited 77 times.
Around 9 per cent of pupils being home educated are known to children's social care services.