A company set up by the Department for Education (DfE) to buy new free school sites will be given a £2 billion warchest to ensure it delivers 500 new schools by 2020.
Schools Week revealed last month that the department has set up a company, called LocatED, to take over responsibility for finding and purchasing new school sites from the Education Funding Agency. It will be wholly owned by the DfE and will be classed as a non-departmental public body.
New details have emerged today about the company, which has been described as "Britain's biggest property start-up".
As revealed by the Guardian, the firm will be given a £2 billion fund to spend on land and buildings – as the government prepares to meet former prime minister David Cameron's target of delivering 500 new free schools by the end of parliament. It works out at an average of £4 million per free school project.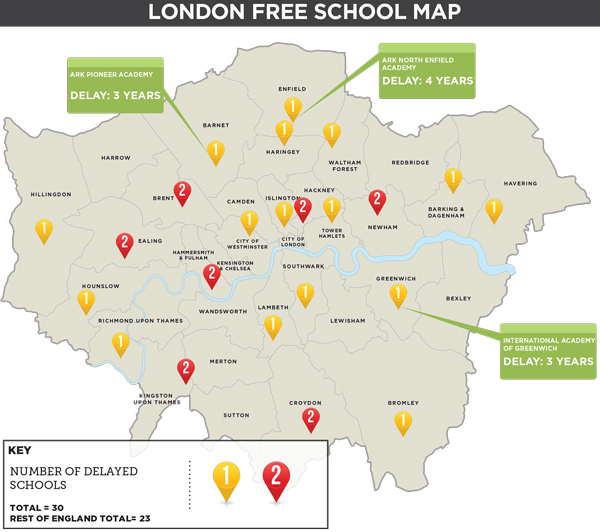 The most recent free school cost figures, from 2011 to 2013, show the DfE spent £205 million on land and buildings for 55 free schools, or £3.8 million on average per project.
The most expensive project – the Gilredge House free school, in East Sussex – cost £14.6 million.
But Schools Week has revealed how the department is struggling to find free school sites in and around London, resulting in many schools' opening being delayed.
The government has also faced criticism for its seemingly increasing free school spend, most recently after spending £33.5 million to buy premises for a secondary free school in Highbury, north London – next to two other schools.
The fee was blasted as a "staggering" waste of taxpayers' money by Islington's Labour council leader Richard Watts and Labour leader Jeremy Corbyn.
The DfE also had to cancel the Harperbury free school, due to open in Hertfordshire, despite having already spent £1.9 million on it.
The recent examples of increased or wasted expenditure will raise concerns about how the department can deliver 500 new schools for £2 billion.
But the government believes the new firm – which it will own all the shares in and will be operated from Whitehall at "arm's length" – will bring "greater negotiating power" and help secure sites at "best value for the taxpayer".
The job advert states LocatED will work with the country's biggest landowners, agents and directors on land deals ranging from £500,000 to more than £50 million.
The advert also shows the government does not believe all school sites need playgrounds or fields, adding "successful free schools have been delivered in buildings of all types".
A list of suitable sites include those part of wider developments, or smaller sites that could become split sites, and in buildings alongside residential buildings of up to more than 150 units.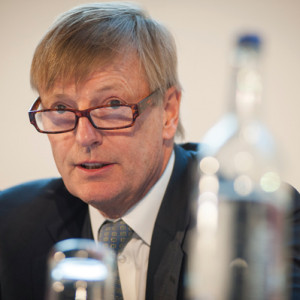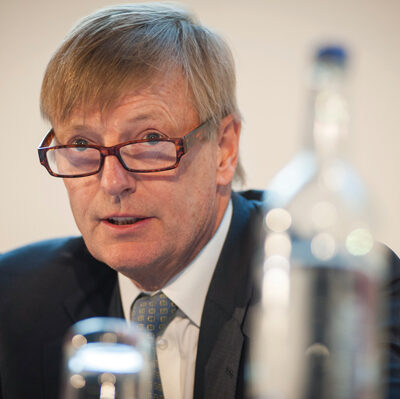 The disclosure comes on the same morning it was announced Lord Nash (pictured left) will become the new junior minister for the school system.
Nash, founder of academy trust Future, will have a new responsibility for capital investment – covering school maintenance, land and playing fields – suggesting the former venture capitalist will be tasked with overseeing the property firm's performance from Whitehall.
The job advert also reveals LocatED is on the hunt for a new executive director who will be paid a basic salary of £157,000, plus performance bonuses. Other roles, ranging from interns to executive positions, have also been advertised.
Formation of the company has been headed by a group of property experts including Elaine Hewitt, chief executive of NHS Property Services, a PropCo set up by the NHS to handle its "surplus" land.
Concerns have previously been raised in parliament that land belonging to academies could also fall under the remit of the group, and that this could eventually be privatised, however the DfE has since confirmed the firm will solely handle sites for new free schools.
A DfE spokesperson has previously said: "Finding sites is often the biggest obstacle to opening new schools. That's why we are establishing a new body made up of experienced property specialists to focus on this – ensuring we have the right people working for us to get the best value for the taxpayer."