Three teaching recruitment schemes funded by the government have postponed their application deadlines at least twice, fuelling speculation that few contenders are stepping forward – and schools already strapped for staff could be left short.
The National Teaching Service (NTS), Future Teaching Scholars and Return to Teaching were all launched by the government this academic year to address the growing teacher recruitment "problem".
All three were due to start in September, but have extended their recruitment windows. Schools Week understands that the number of recruits for some programmes is still in single figures.
Mary Bousted, general secretary of the Association of Teachers and Lecturers, said the initiatives were "far too little, far too late" and pointed to comments made by Andreas Schliecher, education adviser at the OECD, who told Nicky Morgan the NTS was "not ambitious enough" to work.
She added: "Government ministers need to understand that the recruitment and retention problems will not begin to be solved by small, piecemeal initiatives… While ministers put their faith in small-scale, untested initiatives, the crisis gets steadily worse."
The NTS offers up to £10,000 for teachers or middle leaders with at least three years' experience to relocate to struggling schools. The aim is to place 100 teachers in schools in the north west of England from September, although it is thought fewer than ten recruits have been found.
Its application deadline has been extended twice this month – first to May 23, and now until May 31. The first recruits are not expected to start in schools until January.
Research released this week by the Education Development Trust (EDT) highlights reticence in the sector to relocate.
Fifty-two per cent of teachers would not relocate for a "challenging" role in a new region, compared with 67 per cent who would be positive about changing to such a role in their own school, and 64 per cent in a nearby school.
The survey also found that 68 per cent of teachers would not be prepared to move more than 50 miles for a job.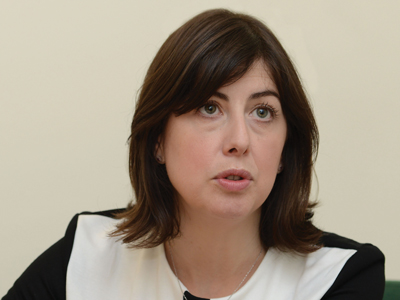 However, when asked specifically about joining a scheme such as the NTS, 72 per cent said they would be interested in moving.
Richard King, the report's author, said teachers were not asked why there was this difference in viewpoints, but could infer from responses that teachers "recognised it [NTS] was challenging and rewarding" and came with a "moral purpose".
However, King said there "wasn't a general awareness" of the NTS.
The Future Teaching Scholars programme gives "high-quality" A-level students a £15,000 grant if they take a maths or physics degree and then move into school-based teacher training.
Schools Week reported in January that the scheme had received just 50 registrations by the time it was due to close applications.
The deadline was then pushed back to March, and more recently to May.
It is believed the number has since risen but a source said: "My main concern about the project is how it has been managed by the Department for Education; it has been slow at sorting out the contracts and confirming details."
But Matt Davis, EDT's regional director, said the two schemes were in "incredibly early days and these things take time to get a natural momentum. It would be wrong to shoot it down before it's even launched its first cohort".
The pilot Return to Teaching programme is still allowing schools in certain regions to apply for funds to support returning teachers of EBacc subjects. Schools already signed up are also being given extra time to recruit.
Lucy Powell, shadow education secretary, said a "fixation" on academisation meant ministers had "taken their eye off the ball on the delivery of these important schemes".
She added: "Delaying these schemes until January will be disruptive for schools particularly in the context of falling budgets and wider recruitment problems. Ministers must take urgent action to ensure the credibility and deliverability of these schemes."
The Department for Education would not confirm application numbers for any of the three schemes.
UPDATE: After publication the Department for Education sent a statement saying the Future Teaching Scholars deadline was not extended. It said: "Education Development Trust has run two separate application rounds as planned – the first closing on January 15, the second on March 31 – and are currently running a third round which will close at the end of May."