Ofsted recently announced it will introduce a new focus on how schools plan their curriculum. We look at what the watchdog has said so far, how inspectors have been involved in curriculum in the past, and ask some experts: how can schools make sure they're building a strong curriculum?
Ofsted's delegation to the recent Festival of Education at Wellington College was all about curriculum. The chief inspector, Amanda Spielman, said grades were less important than the "real substance of education", while her right-hand man, Sean Harford, delivered a workshop on Ofsted's plan to incorporate curriculum into the new inspection framework, due in September 2019.
Why the sudden focus on curriculum?
It's been brewing for some time. Even before Spielman took over the reins, Harford warned SSAT conference delegates in December against a "narrowing" of the curriculum, saying schools would need to place the emphasis on broader curriculums to gain higher inspection judgments.
Spielman picked up the theme in her address to the Association of School and College Leaders in March, condemning some schools' 'gaming' practices – such as entering pupils en masse for easy qualifications – as "nothing short of a scandal".
"Young people get one opportunity to learn in school and we owe it to them make sure they all get an education that is broad, rich and deep," she told delegates.
Ofsted also announced a study in the spring to look at examples of the most successful curricula across early years, primary, secondary and further education.
What do they mean by curriculum?
Ofsted's working definition: "The curriculum is a framework for setting out the aims of a programme of education, including the knowledge and understanding to be gained at each stage (intent); for translating that framework over time into a structure and narrative, within an institutional context (implementation) and for evaluating what knowledge and understanding pupils have gained against expectations (impact/achievement)."
None the wiser? In plain English – and to paraphrase Spielman – Ofsted wants school leaders to be taking a whole-school strategic approach to the spiritual, cultural and moral development of pupils, to make the world a better place. They should be thinking less about preparing students for exams, and more about the "body of knowledge" young people will gain during their time at school. Practices such as depriving bilingual students of the chance to study a third language to optimise Ebacc outcomes are anathema.
What is Ofsted doing?
The inspectorate is visiting schools, reception classes and colleges to conduct a review of curriculum, and has promised a "no judgment" approach in this information-gathering phase. The current plan is to do a lot of fact-finding, identify best practices, define a set of common terms for talking about curriculum, and feed it into a separate curriculum section in the new framework.
Will Ofsted publish a curriculum?
Schools will not be inspected on whether they are delivering an "Ofsted-approved curriculum". At the festival, Spielman said inspectors would look more closely at whether schools were thinking properly about their curriculum, planning it well, and delivering it effectively.
What should schools be doing now?
While Ofsted has not yet issued any detailed guidance, it has said schools need to:
• know their curriculum – design and intent
• know how their curriculum is being implemented
• know what impact their curriculum is having on pupils' knowledge and understanding.
Whether schools use data to monitor this is up to them. Harford insists Ofsted's concern is less with how schools "demonstrate" the above, more with how they "know"' it.
We asked some people with experience to tell us what they think schools should be doing to ensure a robust approach to curriculum design. Read on…
We must develop curriculum expertise in our leadership teams
By Summer Turner, author of Bloomsbury CPD Library: Secondary Curriculum and Assessment Design
Forget Jeremy Corbyn at Glastonbury, the real headliner of this year's summer festivals was Ofsted's Amanda Spielman at Wellington College. In a seismic moment, the chief inspector united the crowd in just two sentences: "One of the areas that I think we sometimes lose sight of is the real substance of education. Not the exam grades or the progress scores, important though they are, but instead the real meat of what is taught in our schools and colleges: the curriculum."
I was ecstatic; curriculum had earned its time in the spotlight. Yet anxiety and fear soon began to creep in as I imagined something that I care so much about ending up on an Ofsted checklist. Could curriculum become the new Assessment for Learning, the lollipop stick of education? As Spielman seemed to recognise, schools have lost the way when it comes to curriculum, often as a consequence of fearing accountability measures and Ofsted.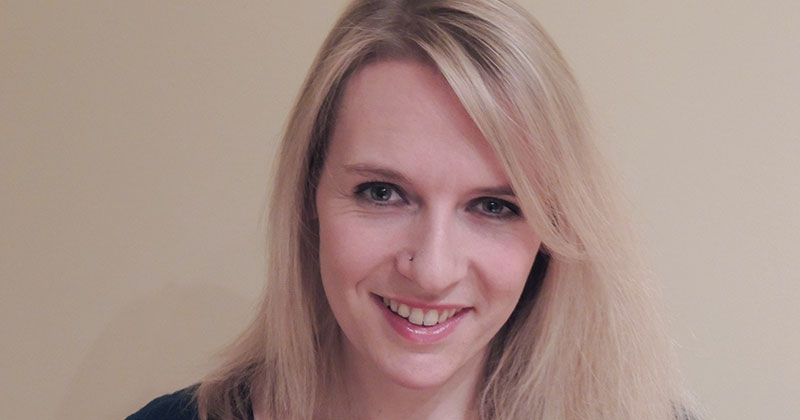 Would an Ofsted intervention over curriculum cause more harm than good, driving heads into a frenzied panic to fit the inspectorate's requirements?
That is up to the profession. In our hearts we all know that Spielman is right. Last week I spoke to some year 6 students about studying foreign languages. As each one chimed "Well I studied Spanish/German/Mandarin/Russian but then we stopped at year 5 because of SATs", I was reminded of Spielman's warning about this purely functionalist approach to education. If we do not fight for an education that is "about broadening minds, enriching communities and advancing civilisations", then we all stand guilty.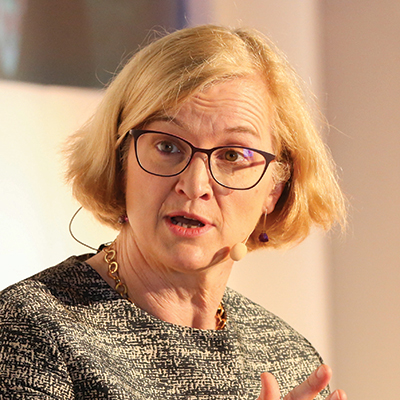 So how do we do this? First we recognise that there is not a shared understanding of curriculum and curriculum purpose. We need some honest conversations about purpose, so that we "move from an intervention culture to a curriculum design culture" (Christine Counsell, director of education at the Inspiration Trust). We must also recognise that there are bodies of knowledge in terms of curriculum design and in respect to the subjects we teach.
Spielman's speech was explicitly and implicitly underpinned by a wealth of knowledge and expertise from the likes of Michael Young, Tim Oates, Daisy Christodoulou, E D Hirsch and Daniel Willingham. It is this expertise that we must develop in our school leadership teams, in particular our headteachers. If these heads hope to achieve the richness of a curriculum that incorporates "the great works of classical musicians" or the "intricacies of ancient civilisations", they will also need to know how to find and nurture subject specialists. They must ask the types of questions that allow them to understand how different subjects work and the implications for content selection and sequencing.
Avoiding a generic approach is essential to avoid curriculum becoming another piece in the Ofsted game; if we assume there can be a one-size-fits-all approach, we risk ruining it all. This demands a complete shift in the way schools, professional development and leadership works. It's something that academy chains such as Ark and Inspiration Trust have made a priority by appointing teams of specialists to work with their schools to develop communities of subject knowledge. School leaders must be brave enough to show they take curriculum seriously by making it the core of their school and teacher professional development.
Building meaningful subject and curriculum expertise based on a clear sense of purpose and an engagement with existing bodies of knowledge is not beyond us. We can continue to run scared, we can blame Ofsted for a tickbox culture or we can face this intellectual challenge and battle to offer the pupils in our schools an education of substance.
Curriculum should come first, how best to teach it follows on
By Martin Robinson, author and consultant
How we decide what to teach, when to teach it and why we teach it are some of the most fundamental questions we ask in our schools. However, in some instances, important questions about what to teach has taken a lowly position in educational discussions. Instead we focus on how to achieve outstanding Ofsteds and how to become outstanding teachers, which leads to an obsession with pedagogy at the expense of an in-depth discussion about what we teach. Instead of a focus on short-term lesson planning, we need to look at the long term, how we intend the powerful stories of our subject to unfold.
Curriculum should come first; how best to teach it follows on. Schools need to decide what children should learn to help them to flourish – and not leave it to the individual choice of teachers or even to government.
The word curriculum comes from the Latin verb currere meaning "to run" and is associated with the word "career", which meant running at full pelt.
This gives us a clue to one of the problems that has dogged some pupils' experience of curriculum over the years: they career at full pelt through an incoherent morass of ill-thought-through experiences that leave them not knowing much at all.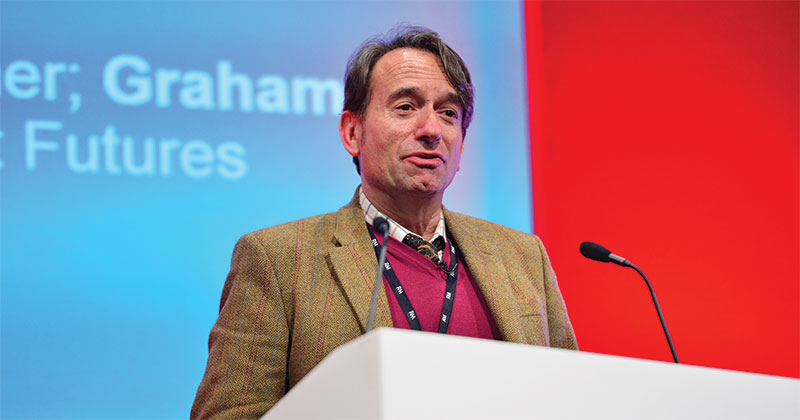 This sort of education can be a chaotic experience for a child. Schools should design their curricula in a joined-up way. Teachers should know what their colleagues are teaching, when and why. They should know how the curriculum unfolds and how children might best learn it.
Beginning as novices, pupils are on a trajectory towards expertise; a joined-up curriculum recognises this. Regular review and assessment is an important part of the process, as the real curriculum is the one retained in the memories of the children, not just the one envisaged by their teachers at the start.
A curriculum is a narrative; pupils begin the story knowing relatively little and end up knowing a lot more. That some things are more important should be tackled unapologetically. Our national curriculum merely suggests that children should be introduced to the best that has been thought and said. A powerful curriculum goes further, engaging the child in the pursuit of wisdom, truth, beauty and eloquence.
Children need to be taught how to question whether what they are being taught is the best
Children need to be taught how to question whether what they are being taught is the best that has been thought and said – to not simply accept the teacher's word for something is one of the delights of a maturing academic mind. We need to ensure they are fully equipped to take part in the great conversations of our time; deeper knowledge of crucial debates and conflicts can only enliven our democracy, and our cultural and public spheres. We also need to ensure that young people can add to our knowledge, whether that be in the arts, sciences, humanities, technologies, languages or sports.
A powerful curriculum can help to ensure they have the wherewithal to do this.
Extra-curricular opportunities and voluntary work should be thought of as part of the whole curriculum offer, as should a policy on options that ensure breadth underpins choices. We should start from the premise that children must experience the full range of disciplines throughout their schooling. Whether in primary school or the sixth form, breadth of experience ensures young people have a powerful engagement with some of the best expressions we have of human understanding. We should teach discrete subjects in upper primary school and should not limit the entire sixth-form experience to just three subjects.
A good curriculum is one in which we address the physical, mental, spiritual, cultural and intellectual health of the child, in a joined-up way. Young people should learn to question and be encouraged to make a meaningful contribution throughout their lives for the good of us all.
Did you know?
By Colin Richards, former HMI and editor of the Curriculum Matters series
HM Inspectorate, Ofsted's predecessor, created a framework for the analysis, review and development of a "broad and balanced" school curriculum.
It proposed "areas of learning and experience" to feature in every school's curriculum: aesthetic and creative, human and social, linguistic and literary, mathematical, moral, physical, scientific, and technological.
It also outlined four "elements of learning": knowledge, concepts, skills and attitudes – as the bases for planning learning experiences within each of the nine areas.
HMI was clear: "The curriculum should be broad… Not to involve pupils sufficiently in all these areas and elements is to leave their education lacking in some respects."
A school was encouraged to adopt such a framework (or a modified version of it) to scrutinise the adequacy of their current curriculum and as a basis for developing it further – as part of the national discussion on the school curriculum encouraged by the then secretary of state, Sir Keith Joseph.
The framework was set out in The curriculum 5-16 (HMSO 1985) as part of Curriculum Matters, a series of discussion papers on subjects and areas of the curriculum, which later informed the working groups set up to establish the national curriculum.