The government needs "more information and data" before it can make a decision on admissions of summer-born children, the schools minister has said, more than a year after announcing his intention to change the admissions code.
Nick Gibb told MPs on Monday night that Department for Education analysis of the potentially "high" cost of a change to the admissions code was based on limited information about why parents may defer a school place.
In September 2015, following a long campaign by parents who say current rules on school admissions put pupils born between April 1 and August 31 at a disadvantage, the government announced its intention to amend the rules.
At the time, Gibb said he wanted to allow summer-born five-year-olds to begin school in reception class if they deferred taking their place, rather than being forced into year 1 as per the current rules.
First indications show that the costs are high. These are, however, based on a limited amount of information.
But concerns about the financial impact on the policy, which could affect both early years and post-16 providers, appear to have delayed a final decision.
Gibb said he understood parents' "frustration" as they wait for the change, but said it was "important" to consider how to implement the policy.
He said he wanted parents to have the necessary information to make "informed decisions" about their children's education, but he was keen to avoid giving parents "an unfair advantage" in the admissions system which would allow them to apply twice to their preferred primary school.
Stephen Hammond, the MP for Wimbledon, said the government's own research had revealed that two thirds of summer-born children failed to meet minimum standards in reading, writing, speaking, maths and other developmental skills at the end of their first year in school.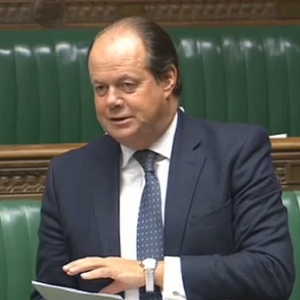 "Children who are the youngest in the year are disproportionately likely to report bullying and lower levels of self-confidence, and their overall satisfaction at school is significantly reduced," he said.
"There has also been a higher incidence of diagnoses of attention deficit hyperactivity disorder and autism among summer-born children.
"Most of the experts I have met believe that most of those diagnoses are the result of the child struggling from being placed in school too soon, being comparatively immature and struggling developmentally, rather than their suffering from the condition."
Gibb said the government had "already made improvements to support summer-born children" by amending the admissions code in December 2014 to make it clear that all decisions must be made in a child's best interests and take into account the wishes of parents.
But he admitted that this rule is not always followed, with some children still forced to join their school in year 1 as opposed to reception.
Following the announcement last year, many admissions authorities have already changed their policies ahead of a concrete decision by the government.
Gibb said this news was "very welcome", and praised authorities which had "become more flexible in agreeing to parental requests".
The government is now collecting further information to help decide next steps.
Gibb said: "In particular, we have carried out work on the likely cost of full implementation. First indications show that the costs are high. These are, however, based on a limited amount of information on why parents might choose to defer their summer-born child's admission to school.
"This is why we are starting to collect more information and data before making a decision on how to roll out any changes."