Schools should be legally required to tackle sexual harassment and sexual violence and inspected on their effectiveness in this area, an influential group of MPs has said.
The House of Commons women and equalities committee has demanded in a report published today that the government include in its forthcoming 'education for all bill' a statutory responsibility for schools to have a "whole-school approach" to tackling problems with sexism and sexual assaults.
It follows an investigation spanning most of this year, during which MPs were warned that teachers were "victim-blaming" pupils and often dismissed sexual harassment as "horseplay" because they lacked the training and skills necessary to identify problems.
"We have heard girls talk about sexual bullying and abuse as an expected part of their everyday life" – Maria Miller MP
The Department for Education has previously argued that sexism is a "behaviour management issue" rather than a safeguarding concern, and said it has no plans to include the issue in its advice, but has come under fresh pressure to do so following the release of the committee's damning report.
Maria Miller, the Conservative MP and former cabinet minister who chaired the inquiry, said it had revealed a "concerning picture", with girls talking about sexual bullying and abuse as "an expected part of their everyday life" which was written off as "banter" by teachers.
"It is difficult to explain why any school would allow girls to be subjected to sexual harassment and violent behaviour that has been outlawed in the adult workplace," she said.
"The evidence shows it is undermining the confidence of young women. Failing to reinforce what is acceptable behaviour could well be fuelling the 'lad culture' that the government has already identified as a problem in colleges and universities.
"There are some examples of excellent work being done by schools and third sector organisations to prevent sexual harassment and sexual violence. But too many schools are failing to recognise this as a problem and therefore failing to act."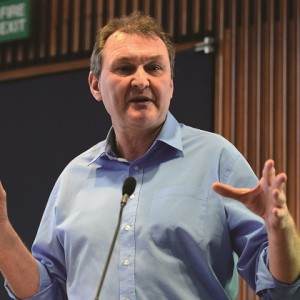 Miller said the government needed to "take a lead" and "make it clear that sexual harassment in schools is completely unacceptable", providing support for teachers, parents and pupils.
The committee has recommended that the government and Ofsted update their guidance for schools and inspectors to include references to sexism, and said PSHE and sex education should be compulsory for all schools, adding weight to an ongoing Parliamentary fight by the Green MP Caroline Lucas to put the subject on a statutory footing.
The report also asks that the government uses its current review of initial teacher training to assess whether school staff need more training to tackle sexual behaviour, and calls for schools to collect data on reports of sexual harassment and violence.
Kevin Courtney, the general secretary of the National Union of Teachers, welcomed the report, and claimed government education policies were hindering the ability of schools to tackle sexual harassment and bullying because they "left no time for pastoral care or PSHE within the curriculum or school day".
"Support and guidance from the DfE about how to best mitigate the effects of sexual harassment and sexual violence is urgently required," he said. "Government needs to provide real leadership on this issue and widen their vision of the purpose of education."
A government spokesperson said: "Sexual assault of any kind is an offence and must always be reported to the police. Schools should be safe places and fortunately crime is rare but no young person should suffer harassment or violence.
"We trust teachers to promote a culture of tolerance in the classroom and to take swift action to deal with this sort of behaviour. This is backed up by mandatory sex and relationship education in all maintained secondary schools. We will consider the recommendations of this report carefully."