An exam board's online portal that requires schools to input potentially thousands of teacher-assessed grades one-by-one is "ripe for human error" and could result in "horribly wrong" grades, school staff have warned.
Due to the COVID-19 pandemic, schools across England are providing centre-assessment grades and rankings for each pupil after summer exams were cancelled.
Exam boards WJEC, OCR and Pearson have set up systems whereby schools can download a pre-populated spreadsheet, enter relevant data and then re-upload.
Grades could be horribly wrong because of a transcription error
However, AQA – the country's largest exam board – has opted to use a 'grade entry portal' where pupils' grades must be entered and submitted individually. AQA said it chose this system because using spreadsheets had "too high a risk of errors or viruses" being submitted.
But school staff have raised concerns about the portal.
Dr Mark Thornber, from Durham Johnston School, said its leaders were "horrified" when they discovered the system. 
The maths teacher, who has been responsible for analysing the comprehensive schools' exam data for the last two decades, believes the system is "ripe for basic human error" and could negatively impact pupils' post-exam prospects. 
"The whole system is designed so there can be no real oversight from the school", he said. "Grades could be horribly wrong because of a transcription error –  a swap. There is a process for challenging that in the summer, but it will be too late for the pupil trying to get into sixth form."
The 'grade entry portal' is pre-populated with the details of students entered for each qualification, so the only data that schools need to enter are grades and rankings for each.
Thornber estimates at his school, around 47 AQA qualifications were originally scheduled to be sat – representing around 2,000 individual exams.
The school will now be inputting grades and rankings into 47 different AQA portals ranging from 270 to fewer than 10 pupils in each.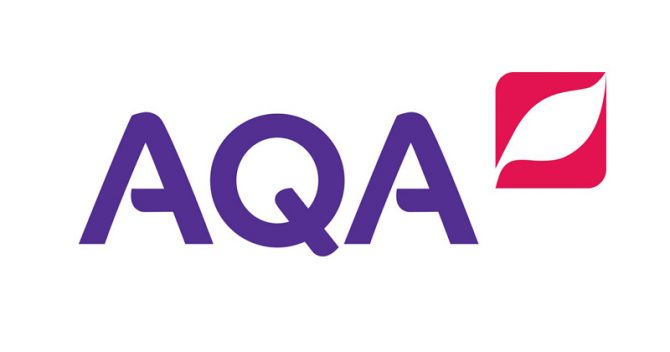 In normal circumstances, Thornber explained, school management teams use spreadsheets to check and re-check grades are in line with school predictions "making sure there is no rogue data".
However, AQA's system means only one person can input data and it is unable to go through the same "rigorous reviews" before final submission. 
Schools are allowed to appeal grades where a "centre believes it has made an error when submitting its information".
But a data manager at a West Yorkshire school warned "mistakes will be unavoidable across the country" as "when completing such an extensive and monotonous data entry task, the chances of an error are quite substantial". 
Similarly to Thornber, they feared accidental typos could be "extremely detrimental to the student" and hit out at the timely process of "unnecessary and avoidable" data-inputting. 
"I estimate my team will have approximately 3,000 pieces of data to manually input", they added. 
However a spokesperson for AQA said there's "no opportunity for 'typos'… as users choose grades from a pull-down menu, rather than typing grades in". They added the system has been made as "easy to use as possible. Our biggest priority is to make sure students get the right grades.
"We know some schools would like to be able to send us their data in a spreadsheet and we gave this some serious thought – but the fact is there's just too high a risk of errors or viruses. 
Our biggest priority is to make sure students get the right grades, so we've built our system with that in mind
"Even minor issues with formatting could cause problems, so entering data directly into our system will make sure we have it in the right format, with lots of checks built in."
According to exams regulator Ofqual, during a normal summer "exam boards have several layers of quality assurance… to make sure the marks of students are totalled correctly".
However a spokesperson added this year "it is not possible for exam boards to check if the rank order position of individual candidates is correct" so heads of centre are being asked "to carry out appropriate checks to ensure the accuracy of the data before it is submitted".
An Ofqual spokesperson added: "The collection of data, and arrangements that are in place for schools and colleges to submit the information required, is a matter for the individual exam boards."
Schools have until June 12 to submit their grades, which are designed to reflect pupils' most likely outcome had exams been sat, and the rank order of pupils within each grade.