Want to stay ahead of the crowd on schools news? Like to know what the education secretary is planning, or which school just got the best Ofsted ever?
Or may be you just really like in-depth, investigative education journalism, determined to get past the bluster and explain the facts?
If so, Schools Week is for you. (And anyone else like you!)
For £40 a year, subscribers to Schools Week receive an emailed PDF digital edition on Thursday evening during term-time (37 edition per annum).
Advertising with us:
Our specialist readership means your online adverts will be seen by the decision-makers in the world of education.
Schools Week offers cost-effective approaches through tailor-made campaigns and solutions that work in line with your budget and exposure timeline.
We understand  each vacancy and advertising opportunity is unique, which is why we are here to discuss your needs and create a bespoke offer.
To discuss, contact sales team leader Bridget Stockdale on:
Tel: 020 3740 1577

Email: Bridget.Stockdale@feweek.co.uk
Editorial team
If you are looking to speak to someone about…
A press release?  news@schoolsweek.co.uk
A news story or tip-off?  Freddie.Whittaker@schoolsweek.co.uk
A features idea, opinion column, or book review? Catherine.Murray@schoolsweek.co.uk
---
Shane Mann is managing director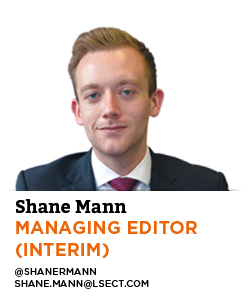 Shane is the managing director of Lsect, the publisher of Schools Week and FE Week, and managing editor of Schools Week. He is responsible for the for overall management and performance of the organisation, and is also the managing director of our sister organisation Summerhouse Events, which runs the prestigious The Telegraph Festival of Education and Festival of Skills.
---
John Dickens is editor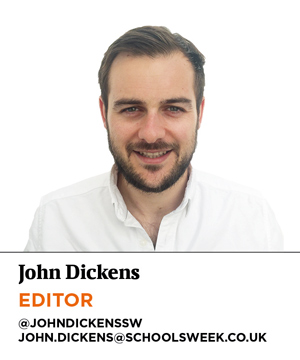 John.dickens@schoolsweek.co.uk
Laura McInerney is contributing editor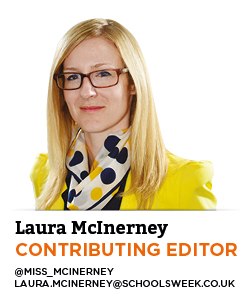 Laura McInerney is contributing editor. She held the position of editor from January 2015 until the end of 2017. Prior to that she taught in East London for six years, wrote a book in 2011, The 6 Predictable Failures of Free Schools…and How To Avoid Them, and became a regular columnist for The Guardian.
Laura's superpowers include encyclopedic knowledge of past education secretaries and the ability to stop a year 9 boy in his tracks with just a stare.
She tweets as @miss_mcinerney, prolifically.
laura.mcinerney@schoolsweek.co.uk
---
Cath Murray is features editor and head of digital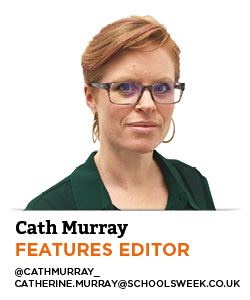 Cath spends her days balancing her roles as features editor for Schools Week and our sister publication FE Week, and heading up the digital side of things for both publications.
She doesn't mind the juggling act, as it's a refreshing change from the many years she spent holed up in an office in Andalucia, translating and editing articles for science journals.
Cath loves encouraging people who are passionate about what they do to get involved in the debate, and in her spare time devours books, blogs and research insatiably.
Having lived abroad for over a decade, her special skill is to take on an entirely different personality whenever she speaks a foreign language.
catherine.murray@schoolsweek.co.uk
---
Freddie Whittaker is chief reporter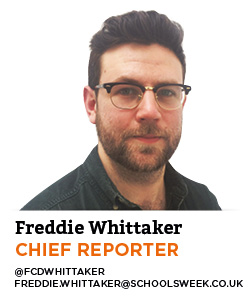 Freddie has been writing about public policy for most of his career, initially as a senior reporter for the Gloucester Citizen and Gloucestershire Echo, and then as the Oxford Mail's political and local government reporter.
He joined our sister paper, FE Week, in January 2014, and moved to the Schools Week team in August 2015, becoming the paper's political reporter in January 2016.
Appointed chief reporter in August 2017, Freddie still covers the politics beat, and can often be found tweeting furiously from windowless press rooms at political party and trade union conferences.
He is also a regular contributor to the New Statesman on education policy and political issues.
Freddie lives in south–east London but retains strong ties with his home town of Stroud, Gloucestershire, where he helps run the annual Stroud Fringe festival.
freddie.whittaker@schoolsweek.co.uk
---
Alix Robertson is senior reporter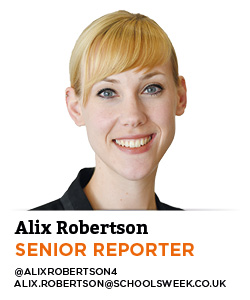 In a past life Alix was a secondary school English teacher and still misses having her own form group. No one in the office has ever made her a plastic friendship bracelet.
Having dabbled in student journalism and set up a magazine at university, she introduced a school newspaper while teaching and is expecting the budding reporters she mentored to steal her job any day now.
Alix retrained as a journalist at City University in 2013, and a certain Miss McInerney was her first ever on-camera interviewee.
In her first year of work she won a 'MHP 30 to Watch' award, then joined Schools Week's sister paper FE Week, where she learned all about vocational education and was a runner up in the CIPR education journalism awards.
She is very excited to be getting back into the world of schools and will be covering everything there is to know about academies.
alix.robertson@schoolsweek.co.uk
---
Jess Staufenberg is a senior reporter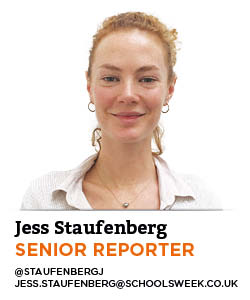 Jess trained as a reporter in Brighton before heading to Norfolk as a business journalist for the Eastern Daily Press.
After training across the paper and local station MustardTV, she returned to London and wrote about education for Al Jazeera, Times Educational Supplement, the Daily Telegraph before taking a permanent role at The Independent and then eventually leaving for Schools Week.
Data gleaned from freedom of information requests and investigations are her bag, but she also loves a good profile interview.
Outside of the newsroom, she surfs in Devon, hikes and spends a lot of time in the pub.
Her special skill is swearing in German.
jess.staufenberg@schoolsweek.co.uk
---