Young carers and how schools can help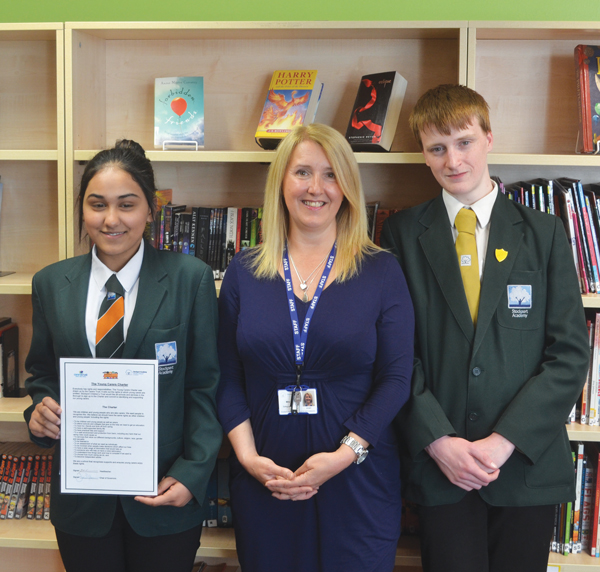 An awards-based programme offering help to young carers who juggle their school life and caring duties has been launched following a successful pilot.
Open to all schools in England, the Young Carers in Schools scheme offers step-by-step guidance, practical tools and training opportunities for pupils.
It was tested in 16 areas across the country, with at least five schools from within each area chosen to pilot the scheme. Fifteen bronze, silver and gold recognition awards were handed out.
Stockport Academy received a gold award for their work with 14-year-old Shanaida Ahmed.
Shanaida has been a carer for her two siblings and grandmother for as long as she can remember, but is still making "outstanding progress" academically and has a 100 per cent attendance record. She credits her teachers' support with her personal and school life.
The academy's designated safeguarding and child protection officer, Suzanne Fox, says that Shanaida knows that if she ever struggled to keep up with her homework — "not that she has ever missed handing a piece of homework in on time in three years" — that staff would understand and help her to catch up in school.
Led by Carers Trust and The Children's Society, it is hoped the new programme will help to reduce the average 48 school days a year that young carers miss or cut short because of their responsibilities. The scheme is funded with grants from the Queen's Trust and Lottery Fund.
Gail Scott-Spicer, chief executive of the Carers Trust, says that schools play "a vital role" in a young carer's life, although many teachers are unaware that some pupils care for relatives.
"On average young carers will miss half a day of school each fortnight as a result of their caring role, so the steps schools take to identify and support them can have a huge impact on their learning, wellbeing
and life chances."
The launch comes as a survey by the Association of Teachers and Lecturers (ATL) found that 90 per cent of staff say they have received no training on how to support young carers.
ATL general secretary Dr Mary Bousted says the union welcomes the Young Carers in Schools programme, which it has featured as "Campaign of the Month" on the union's Safer Schools network website.
Click here to sign up
Pic: Gold award winners from Stockport Academy. Students Shanaida Ahmed (left) and Alan Bradbury with tutor Suzanne Fox