Year 7 pupils from several prep schools recently took part in the first "rough runner challenge".
Hosted at independent boarding and day school Rendcomb college in Gloucestershire, the challenge attracted more than 100 pupils from seven schools who took on the 2.5km cross-country obstacle course.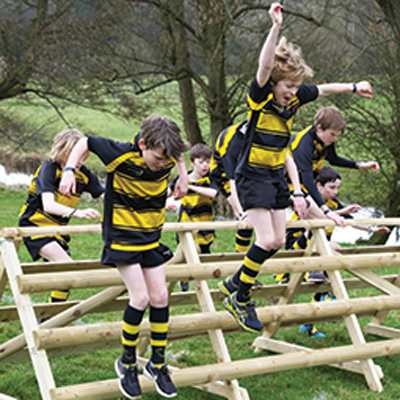 It led them through a forest trail and over hay bales, before crossing the River Churn twice and ending in a purpose-built mud slide.
Eleven-year-olds from Dean Close, Kitebrook House, Bredon, Castle Court, Daneshill, Bruern Abbey and host school Rendcomb took part, with
Kitebrook House taking home the girls' team trophy, and the Dean Close boys achieving both the fastest team and individual times.
Rendcomb's head of college, Rob Jones said: "This event is precisely what Rendcomb is all about: team work, comradery, adventure and overcoming challenges.
"Getting back in touch with nature and the great outdoors is vital, now more than ever, as there are so many technological distractions around us."
After the event, Archie Beresford-Davies, a year 7 pupil from Daneshill, said: "It was the best Friday I have ever had".